Peace Mixed Media Necklace with Pearls, Carved Bone & Blue Topaz
Regular price
$155.00 USD
Regular price
Sale price
$155.00 USD
Unit price
per
This Mixed Media Necklace with Pearls, Carved Bone & Blue Topaz was designed as a reminder of the peace God offers each of us. Suspended from a sterling charm ring is a carved bone dove, the symbol of peace, a soapstone eternity wheel and a placid blue topaz. Champagne freshwater pearls remind us of the gates of heaven. 
God wants us to have peace today and in the future. In the book of John, Jesus said, "I am leaving you with a gift - peace of mind and heart. And the peace I give isn't like the peace the world gives. So don't be troubled or afraid." John 14:27 NLT
Carved bone dove
Soapstone eternity wheel
Blue topaz
Waxed cotton necklace with sterling silver toggle clasp
The necklace measures 16" 
Christian symbols:  Dove
Share
Want something as unique as you? Contact me for custom jewelry!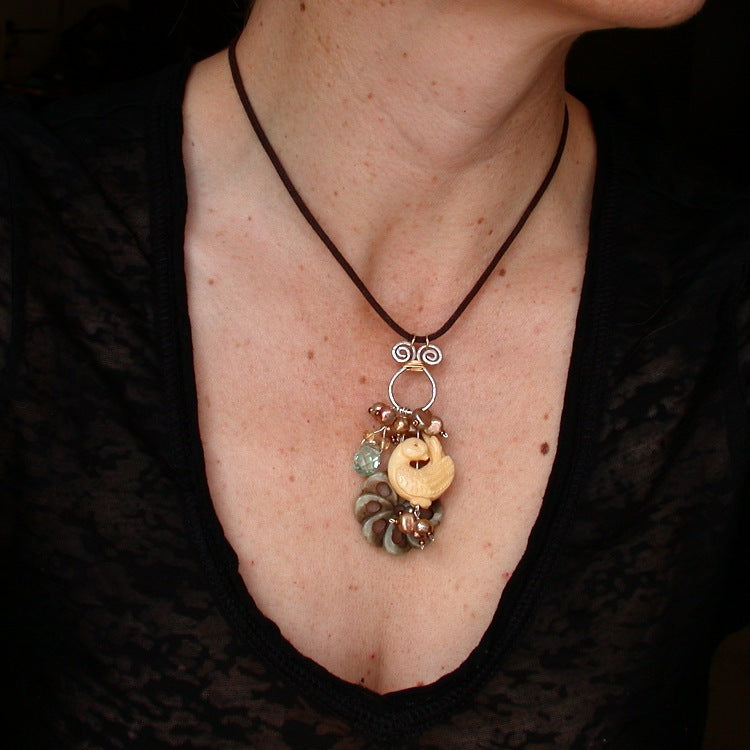 Contact
Hey Sister!
Want a custom design?  Got jewelry questions?  Use the form below to send me an email.  Include as many details as you can.
Blessings!
Tracy
P.S.  If you like chatting better, phone me at (724) 471-6150.