Triumph Palm Frond Sterling Silver & Brass Stacker Ring
Regular price
Sale price
$30.00 USD
Unit price
per
I feel like I can do anything in the Triumph Palm Frond Stacker Ring! Palm fronds stamped in Nu Gold Jeweler's Brass are fun but fierce.  These would be great for Palm Sunday or any day you want a reminder of the victory you have in Christ! Sterling silver ring with NuGold brass.

The triumphant scene is described in the Book of John: "The next day, the news that Jesus was on the way to Jerusalem swept through the city. A large crowd of Passover visitors took palm branches and went down the road to meet him. They shouted, "Praise God! Blessings on the one who comes in the name of the LORD! Hail to the King of Israel!" - John 12:13 (NLT)
Made to order in your selected size

Plan for up to two weeks to make
Share
Want something as unique as you? Contact me for custom jewelry!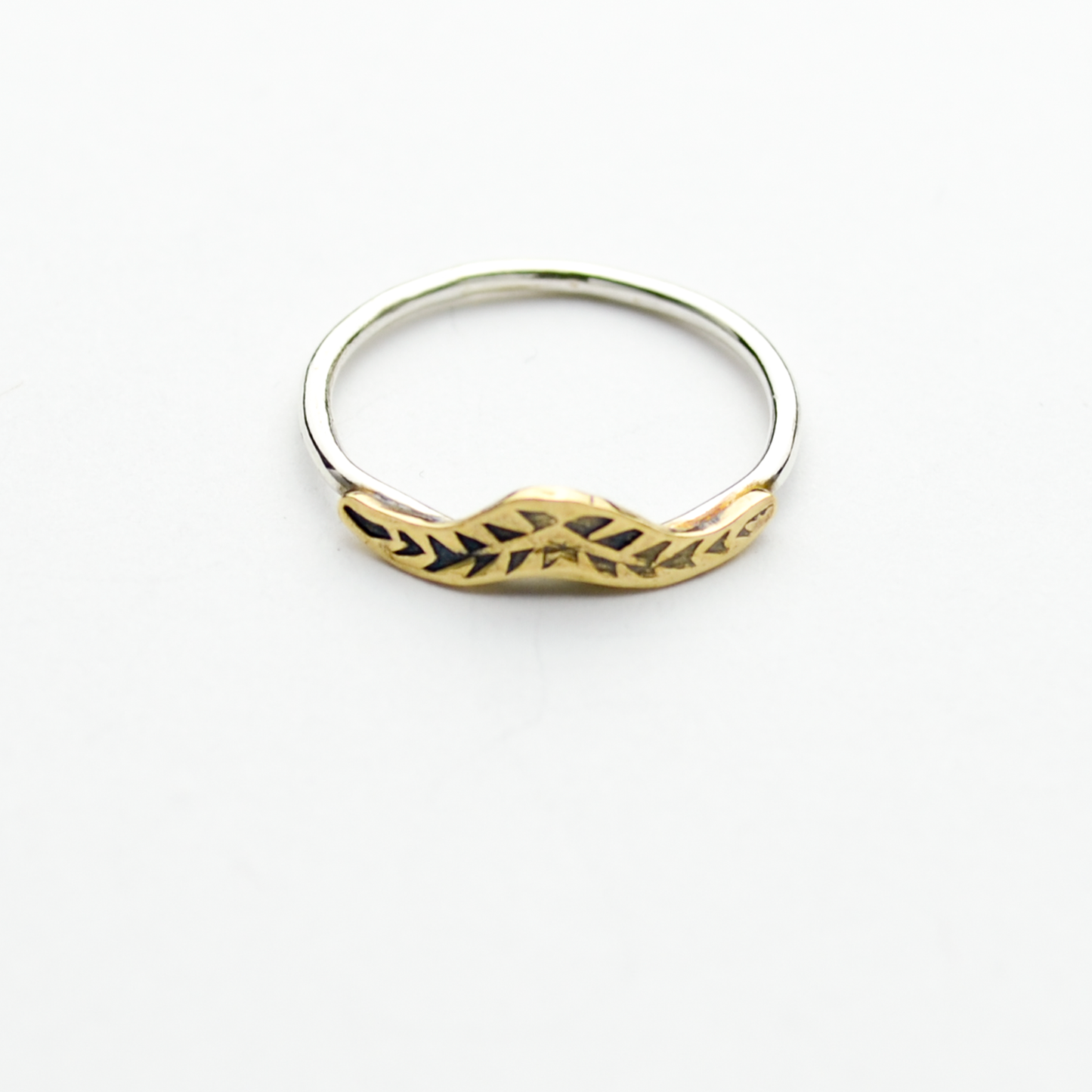 Contact
Hey Sister!
Want a custom design?  Got jewelry questions?  Use the form below to send me an email.  Include as many details as you can.
Blessings!
Tracy
P.S.  If you like chatting better, phone me at (724) 471-6150.