Greater Love Sterling Silver Branch Heart Stud Earrings
Regular price
Sale price
$85.00 USD
Unit price
per
Part of the Greater Love collection, these Greater Love Sterling Silver Branch Heart Stud Earrings echo the symbol of the cross.  The branches were shaped into a symbol of love.  The heart and branch combine to bring to mind sacrificial love from that special someone and Christ.
Who in your life has shown love to you?  Not the fluffy kind, the actual, sacrificial kind in a time when you doubted.  Your mother?  Your wife?  Your sister?  No matter the relationship, she's always there for you in ways that count. Show her your appreciation for her with a reminder of the love both you and Christ have for her.
"Greater love has no one than this, that he lay down his life for his friend."  John 15:13
Sterling silver .5" x .5" heart stud earrings
Reminder of love
Made for believers by a believer
Christian Symbols:  Heart and Trees
10% goes to Central Detroit Christian's Nate & Lissy Gangwer
Join our community and receive a special gift.
 Let's connect:
Share
Want something as unique as you? Contact me for custom jewelry!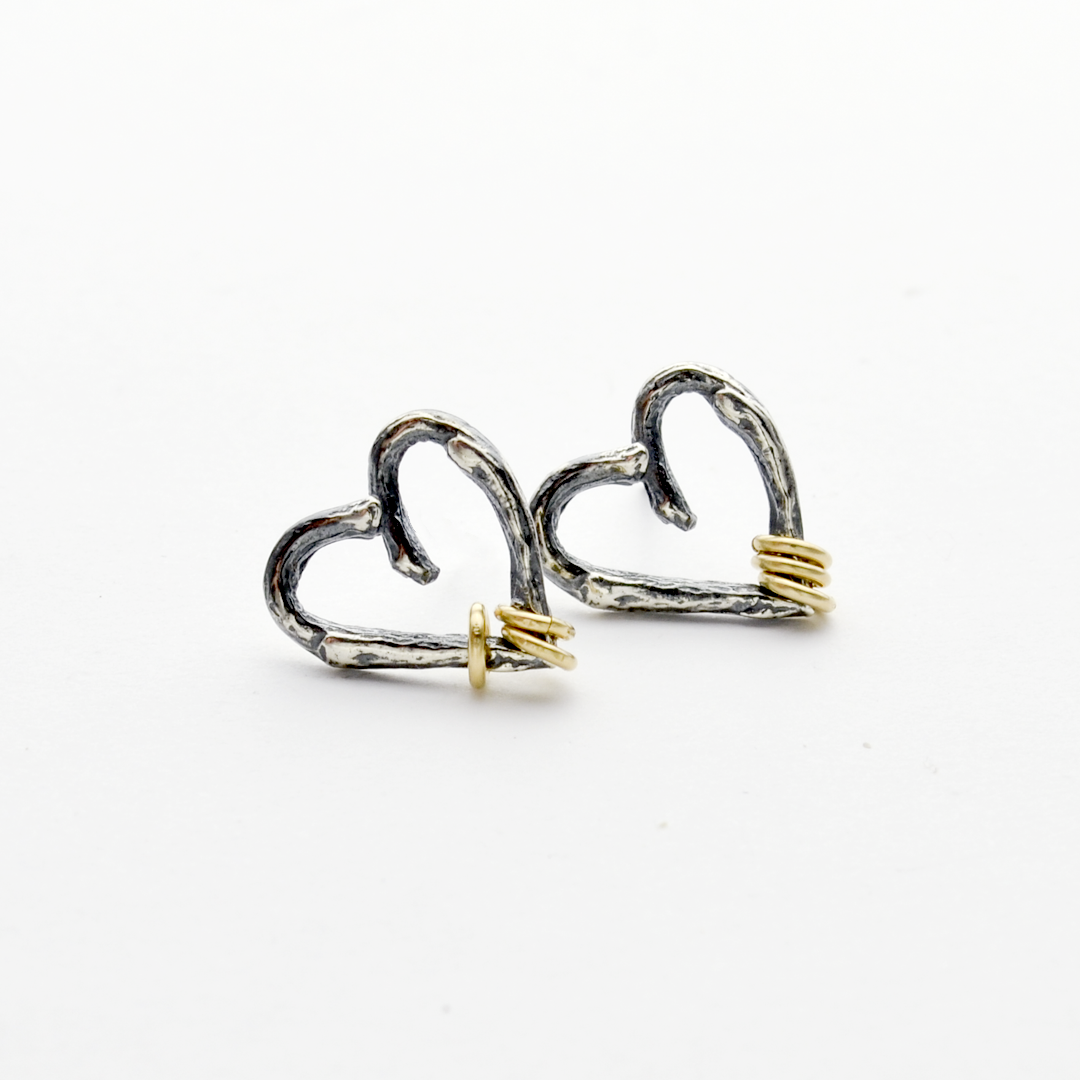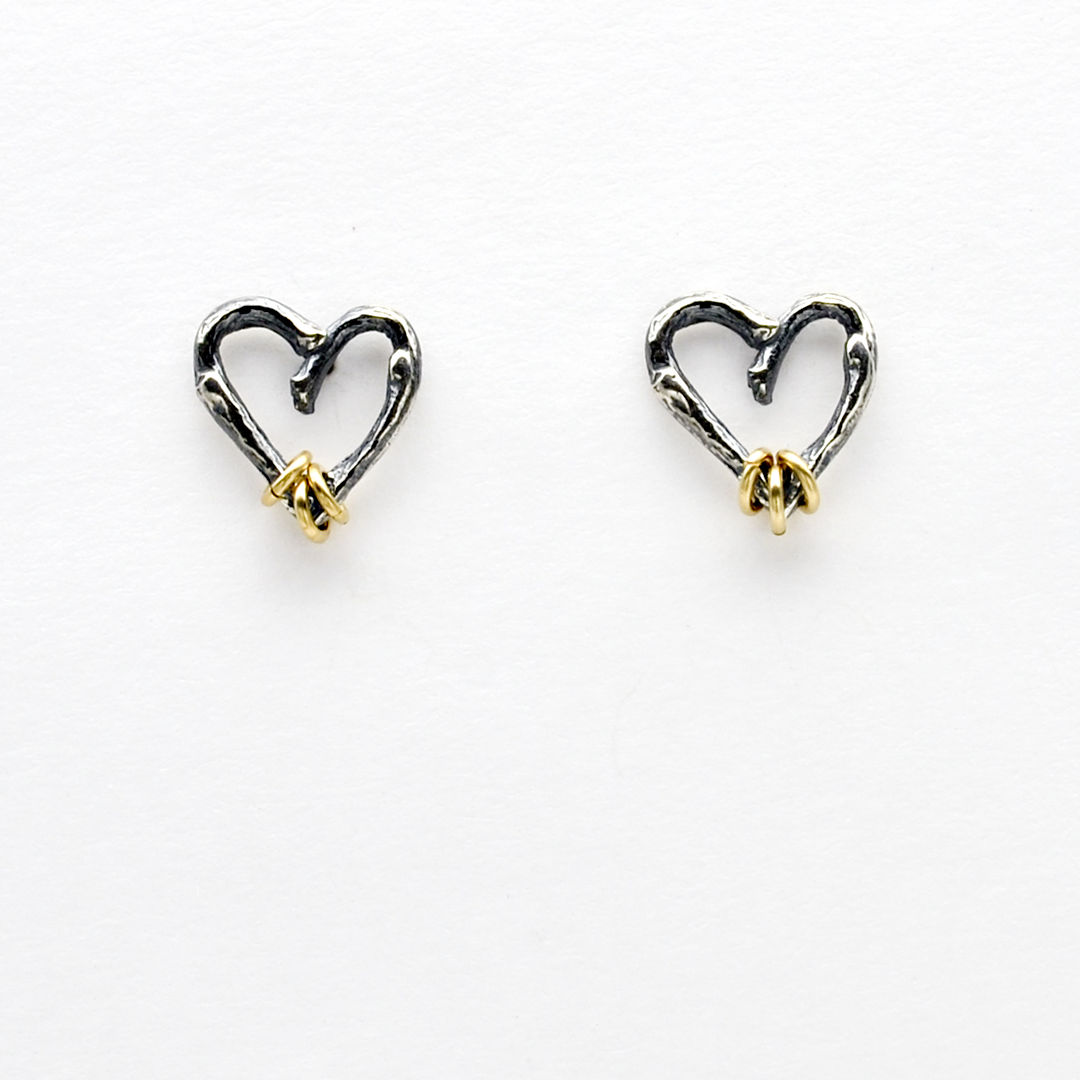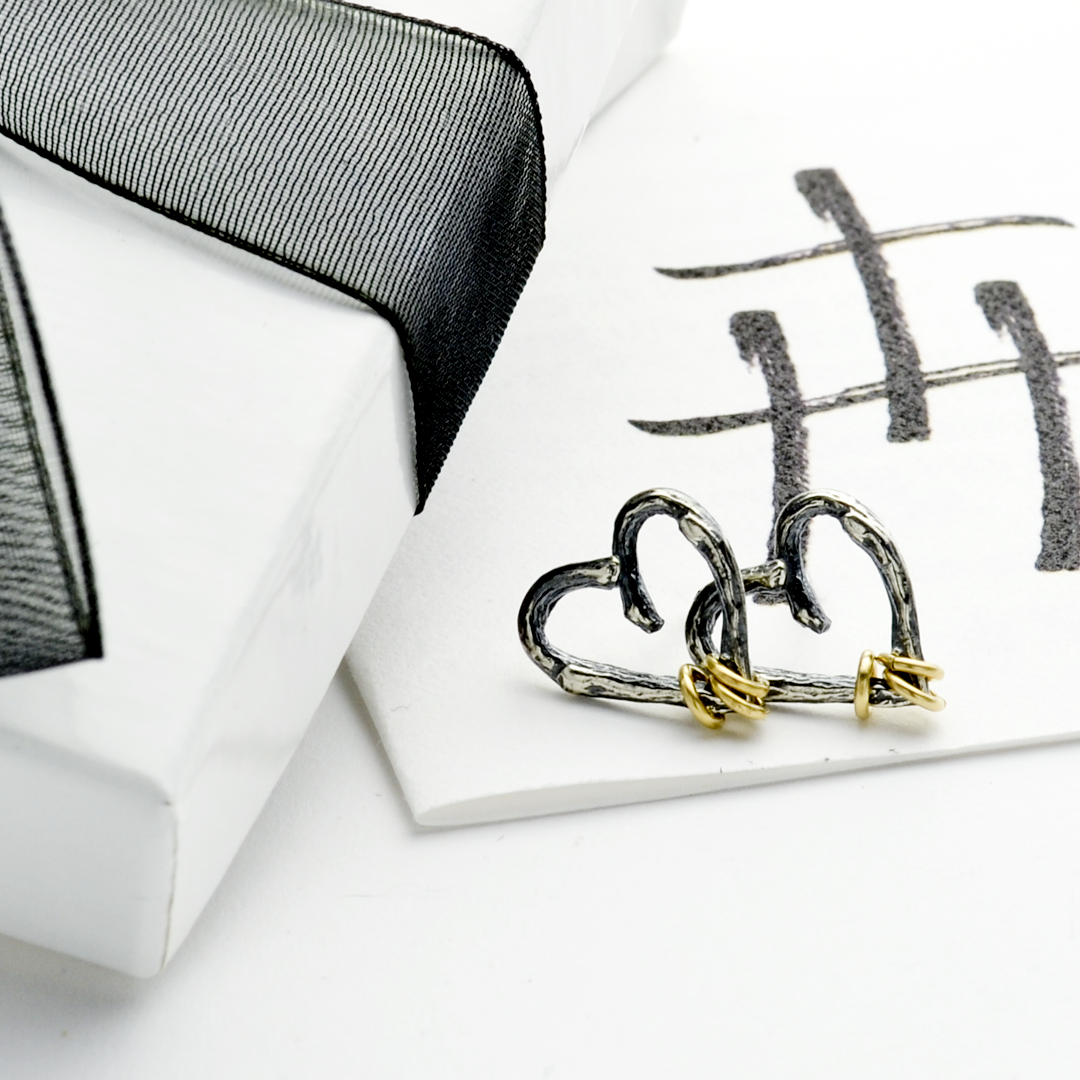 Contact
Hey Sister!
Want a custom design?  Got jewelry questions?  Use the form below to send me an email.  Include as many details as you can.
Blessings!
Tracy
P.S.  If you like chatting better, phone me at (724) 471-6150.