Greater Love Sterling Silver & Bloodstone Sacred Heart Cuff Ring
Regular price
$270.00 USD
Regular price
Sale price
$270.00 USD
Unit price
per
This Sterling Silver & Bloodstone Sacred Heart Cuff Ring combines the legend of the bloodstone, with the symbols of the cross and the Sacred Heart.  The ring is a reminder that you are loved with a passionate, sacrificial love by the Creator of the Universe.
Ever feel the flames of passionate love dimming?  Sometimes we need to fan the embers to renew the passion.  Wearing a reminder of God's love for you breathes life into the flames with each glance.
This statement cuff ring is made by surrounding a vintage bloodstone cabochon and branch on one side, and a sacred heart charm on the other.  
Sterling Silver & Fine Silver
Vintage Bloodstone Cabochon
Size 8 Cuff Statement Ring
Christian Symbols:  Tree, Bloodstone, and Sacred Heart
Share
Want something as unique as you? Contact me for custom jewelry!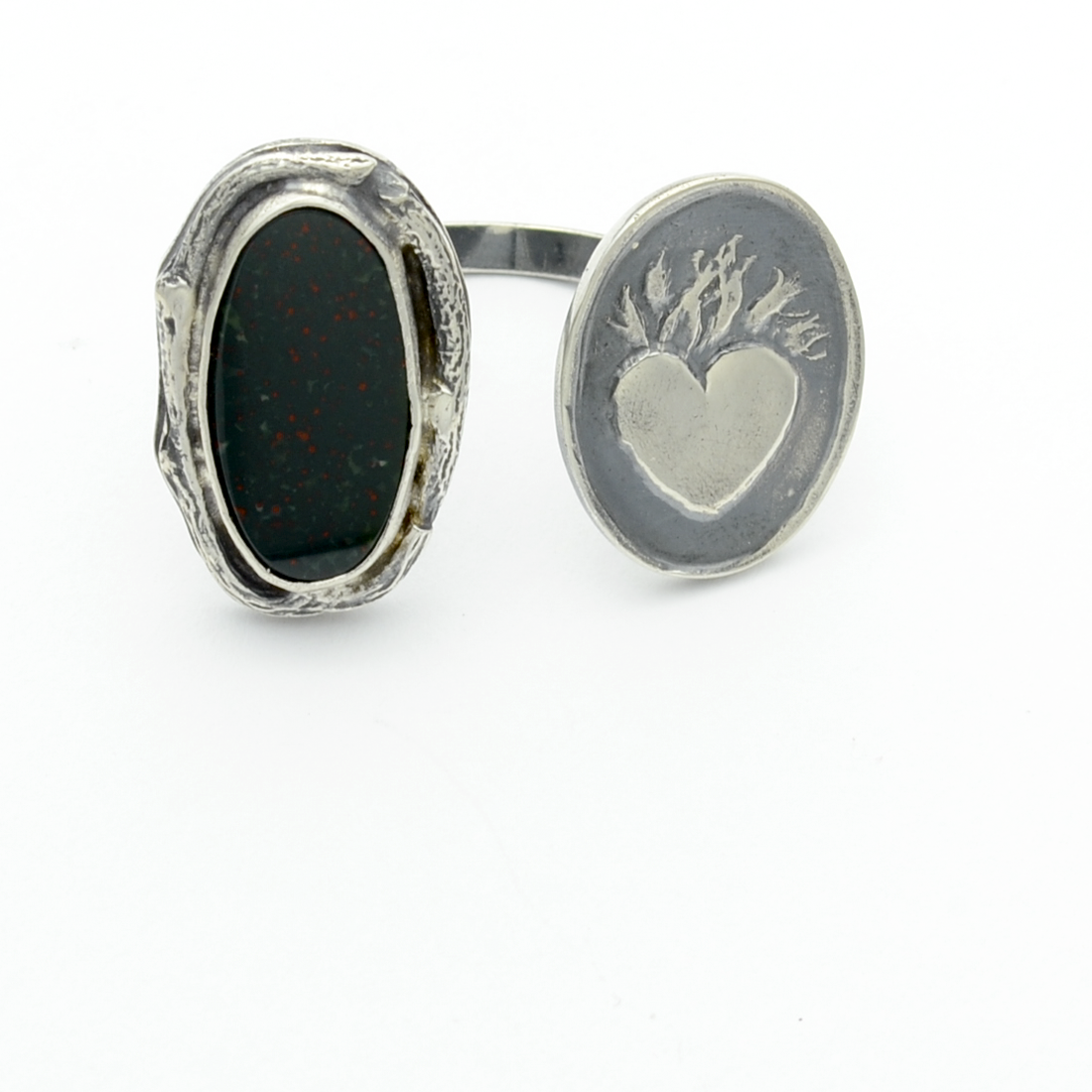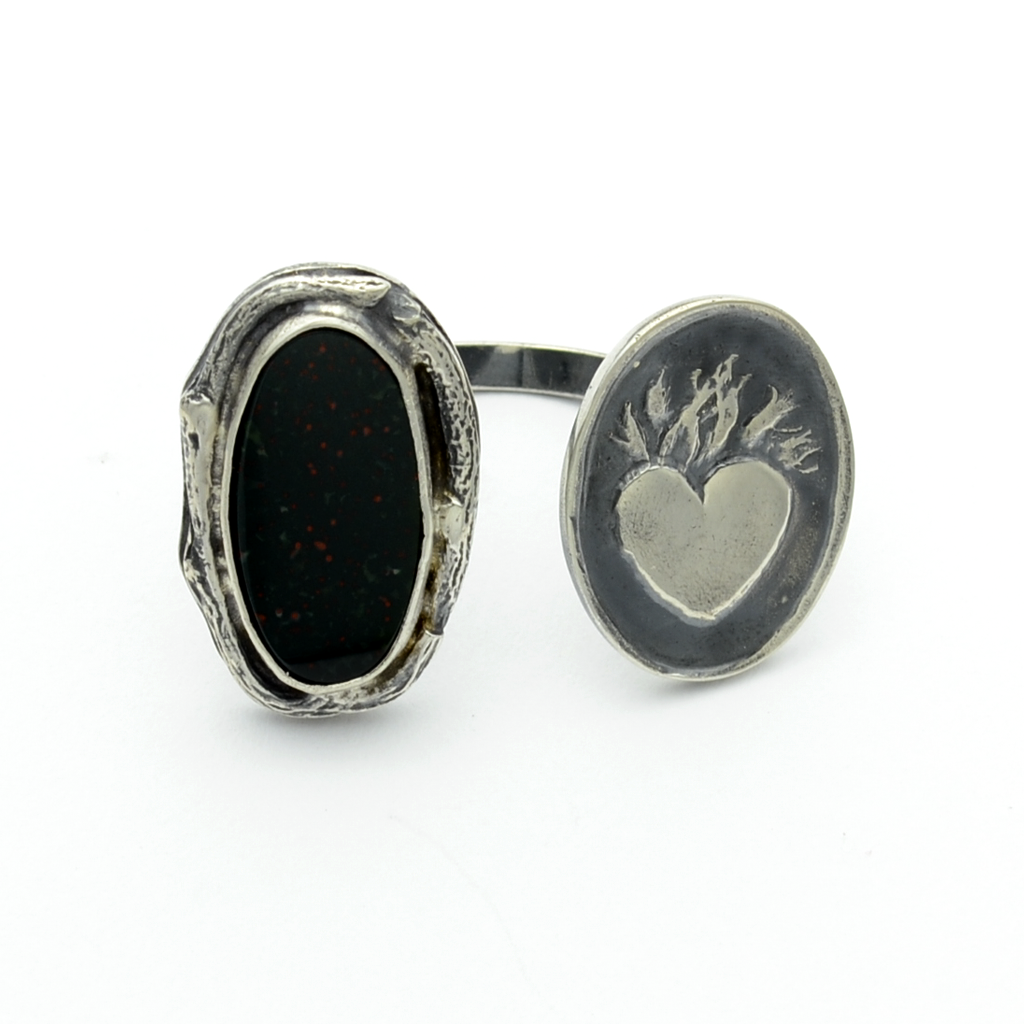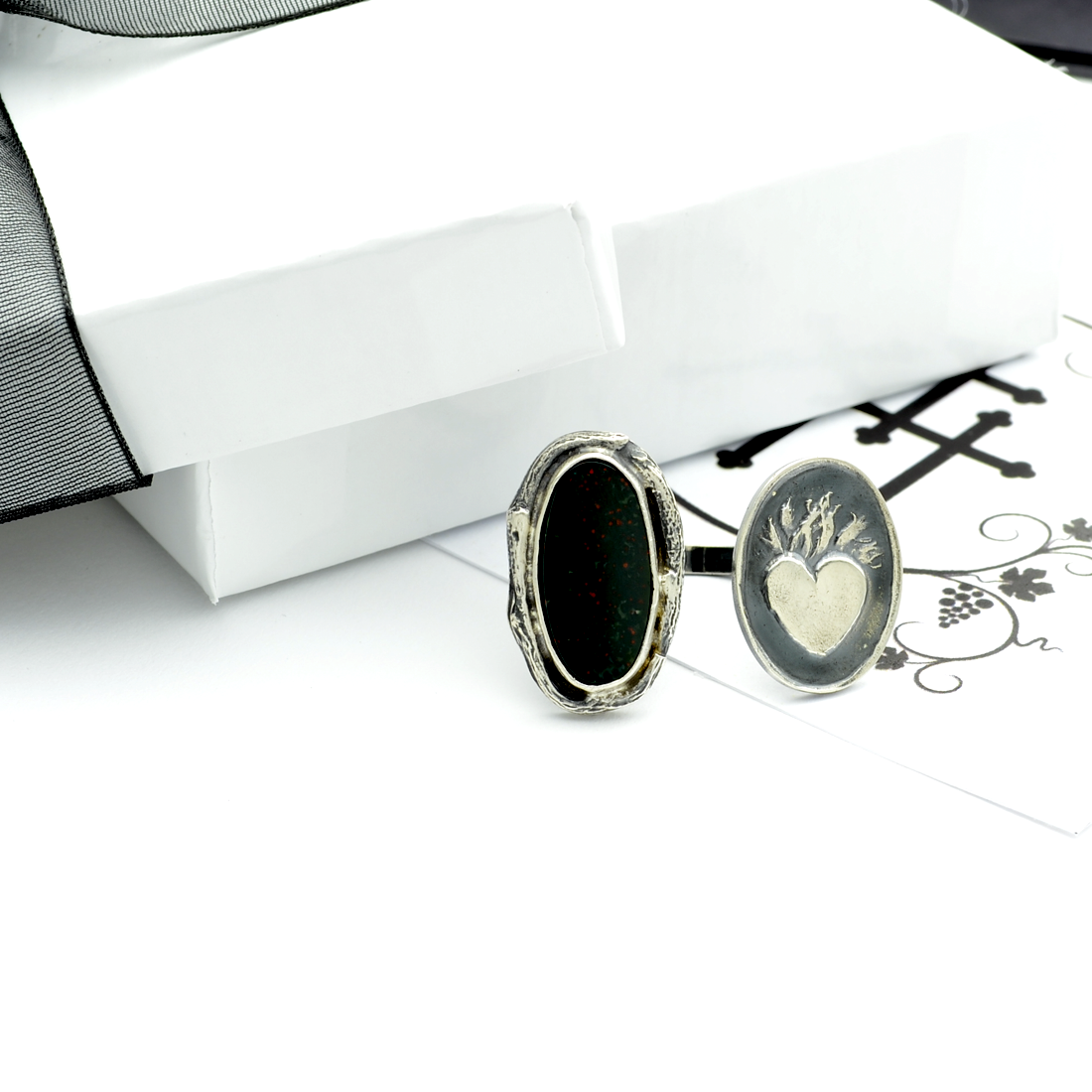 Contact
Hey Sister!
Want a custom design?  Got jewelry questions?  Use the form below to send me an email.  Include as many details as you can.
Blessings!
Tracy
P.S.  If you like chatting better, phone me at (724) 471-6150.