Greater Love Sterling Silver & Bloodstone Necklace
Regular price
$180.00 USD
Regular price
Sale price
$180.00 USD
Unit price
per
Let's talk...about love!  The Greater Love Sterling Silver & Bloodstone Necklace is a perfect way for a Christian woman to spark a conversation about God's love for us.  Deep green with red flecks, the bloodstone in the pendant carries a legend of being the stone at the foot of the cross at the crucifixion and is inspired by John 15:13 - Greater love has no one than this:  to lay his life down one's life for one's friend.
The Bloodstone pendant is made by encircling a vintage, cushion cut bloodstone with a sterling silver branch.  After the soldering and polishing are complete a patina is added to enhance the wood texture and make the stone stand out.  
From the legend of the stone to the wood textured silver branch, the symbols in the Greater Love Bloodstone Necklace are a unique starting point to a conversation about real, sacrificial love.  It's jewelry that's a reminder for you too!
Sterling silver
Pendant is .75" x .75"
Necklace is 18"
Christian Symbols:  Tree and Bloodstone

Inspiration Verse:  John 15:13

Gift box and inspiration card included
Share
Want something as unique as you? Contact me for custom jewelry!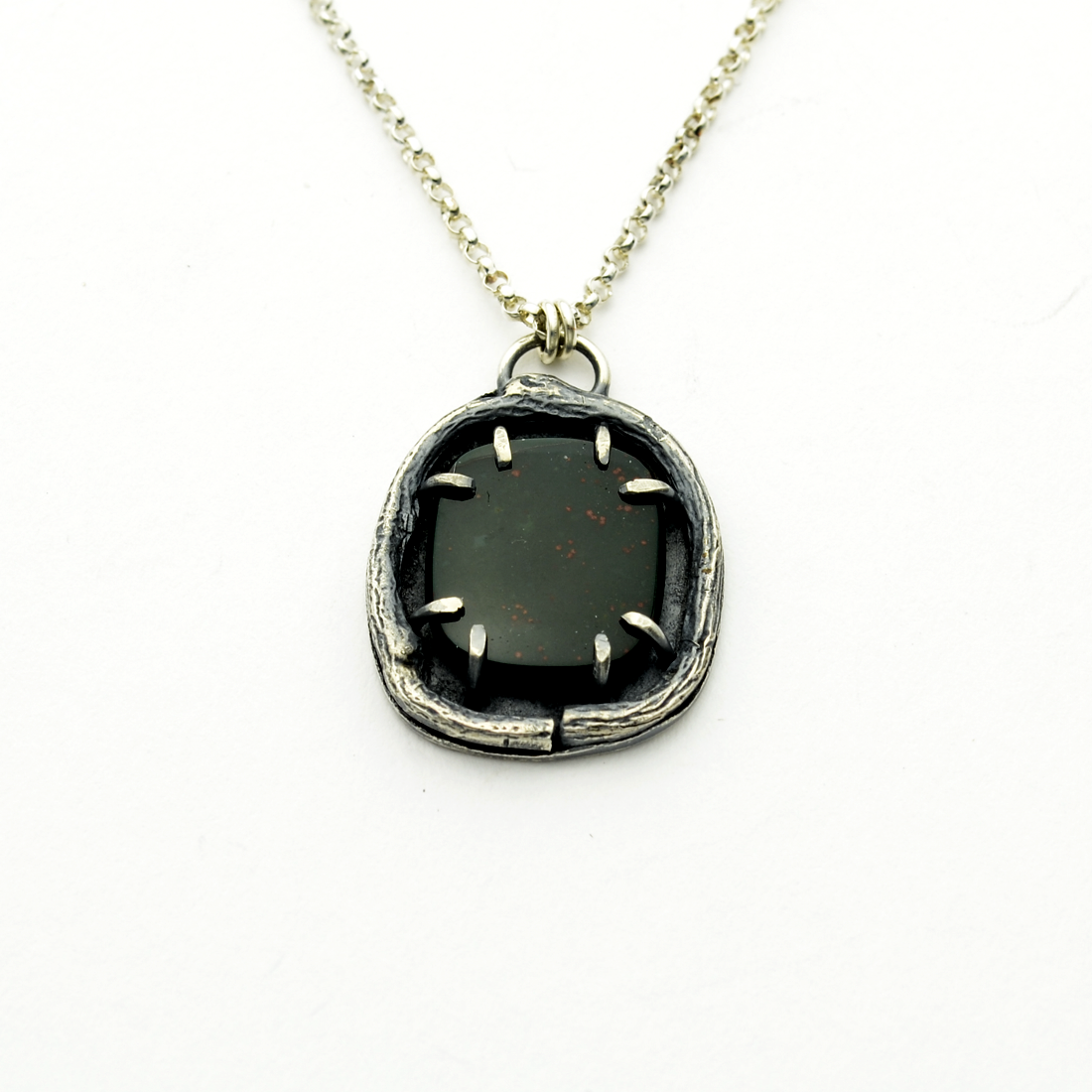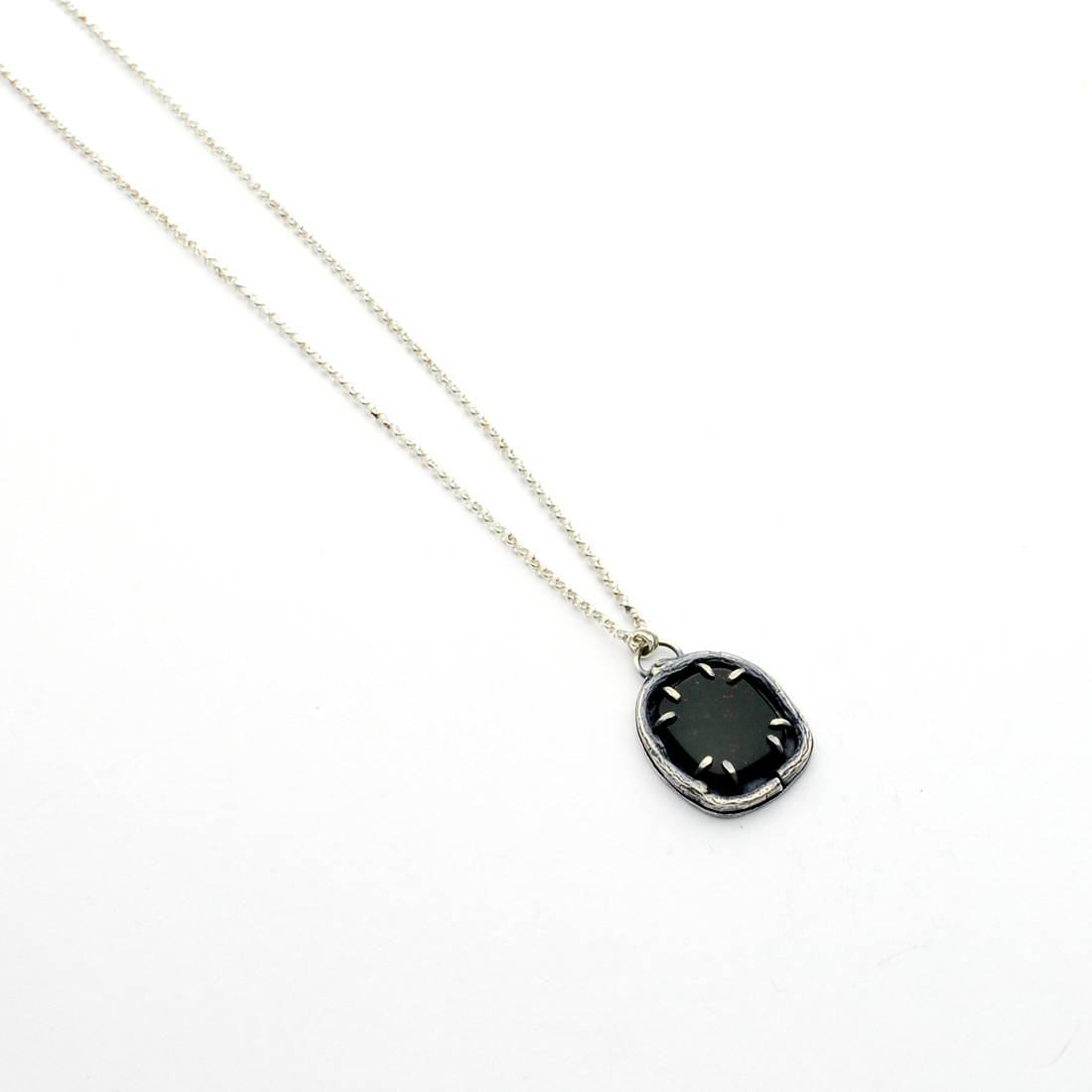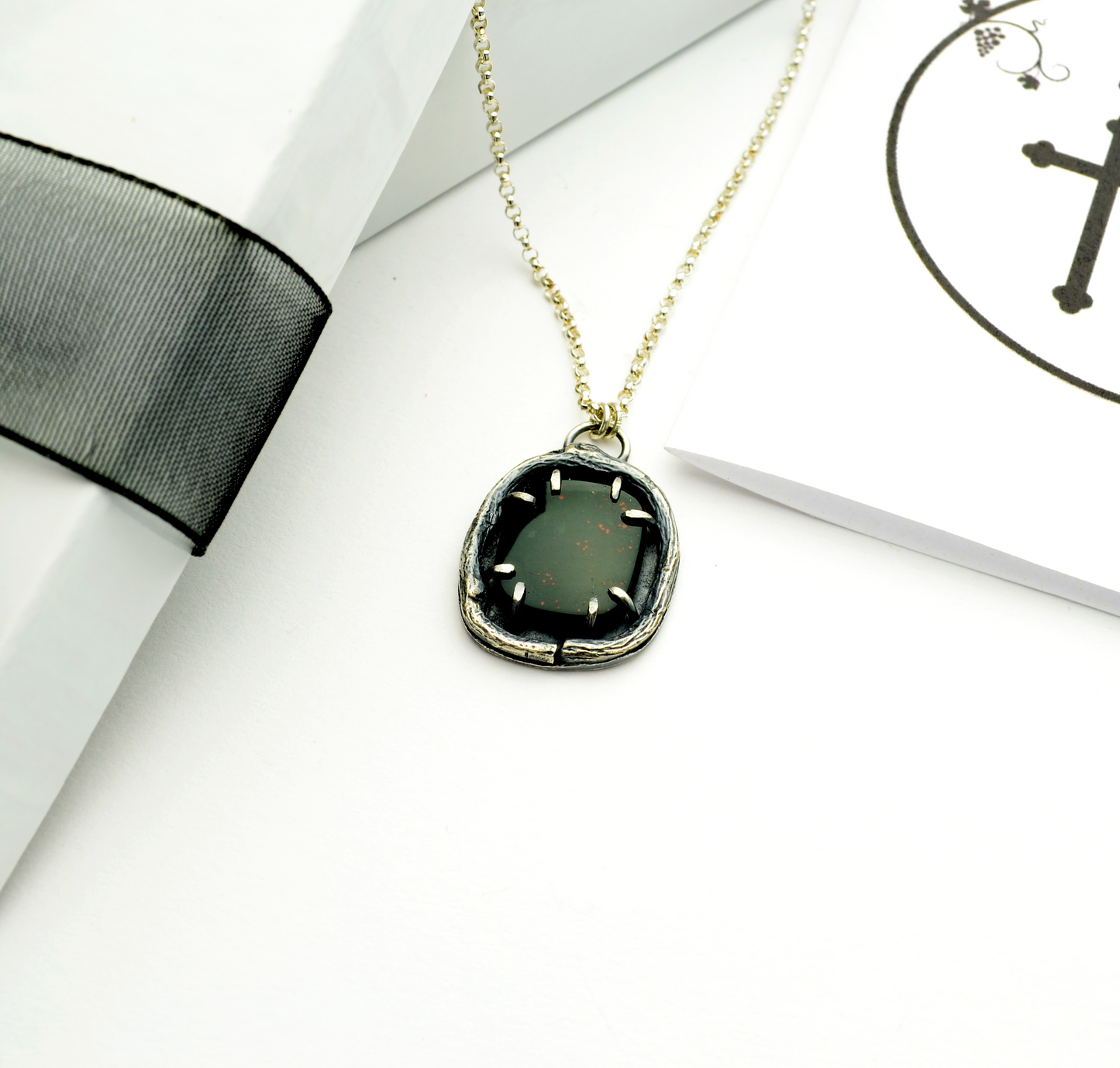 Contact
Hey Sister!
Want a custom design?  Got jewelry questions?  Use the form below to send me an email.  Include as many details as you can.
Blessings!
Tracy
P.S.  If you like chatting better, phone me at (724) 471-6150.