Flowers of the Field Sterling Silver Disc Earrings with Blue Chalcedony
Regular price
Sale price
$60.00 USD
Unit price
per
Flowers of the Field Sterling Silver Disc Earrings with Blue Chalcedony remind me of daisies near a placid blue lake. The silver discs have been hand stamped and paired with turquoise blue faceted chalcedony. Beautiful Christian jewelry for the special woman in your life...or to treat yourself!

In the Sermon on the Mount Jesus spoke of God's love for you. He said,"And if God cares so wonderfully for flowers that are here today and gone tomorrow, won't he more surely care for you?" (Matthew 6:30 NLT)  He went on to talk of how God provides for the needs of those who seek His kingdom. The flowers in this set are a beautiful reminder of how God cares for you and wants a relationship with you.
Sterling silver hand-stamped discs

The earrings drop approximately 1.25in

Christian Symbols:  flowers
Share
Want something as unique as you? Contact me for custom jewelry!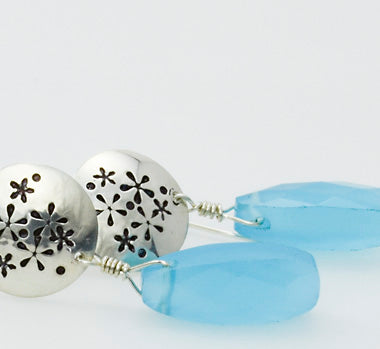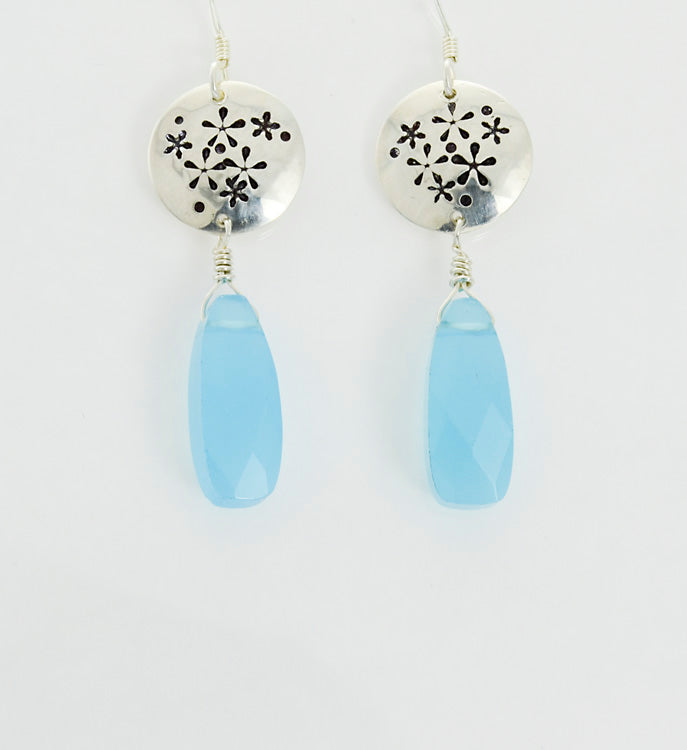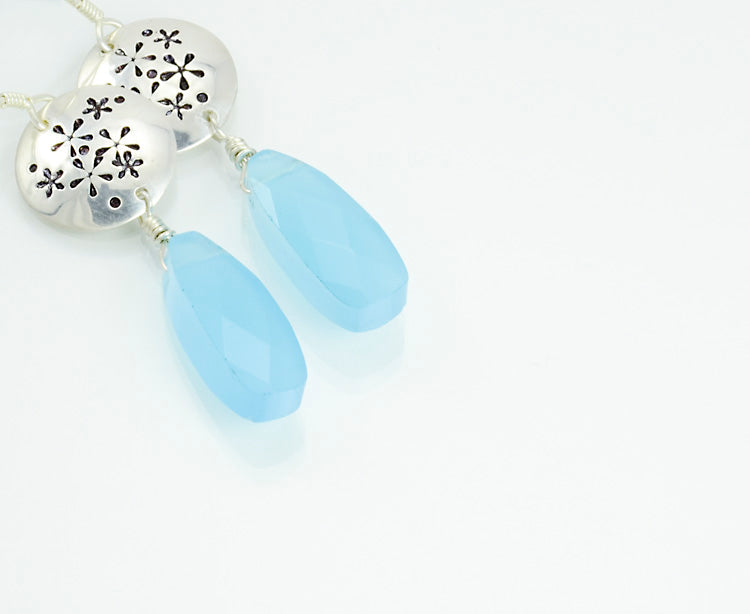 Contact
Hey Sister!
Want a custom design?  Got jewelry questions?  Use the form below to send me an email.  Include as many details as you can.
Blessings!
Tracy
P.S.  If you like chatting better, phone me at (724) 471-6150.