Greater Love Silver Eternity Hoop Earrings - John 15:13
Regular price
$130.00 USD
Regular price
Sale price
$130.00 USD
Unit price
per
Do you remember the joy of new love?  You want it to last an eternity.  This is just how God loves you; with eternal, joyful love.  When the relationship gets comfortable or feels common, you need a reminder of the joy.
The sterling silver Greater Love Eternity Hoop Earrings are made by making a wood grain model in two sizes and casting them in sterling silver.  The circles are combined with sterling silver ear wires.
The Greater Love Eternity Hoop Earrings are a reminder of the love God has for you and your love for Him.  The circles are a symbol of eternity, and the wood texture is a reminder of the cross.  They draw their inspiration from John 15:13 - Greater love has no one than this:  to lay his life down one's life for one's friend.
Sterling Silver Earrings
Drop measures 1.25"
Reminder of the joy of love
Christian Symbol:  Trees

Inspiration Verse:  John 15:13
Let's connect:
Share
Want something as unique as you? Contact me for custom jewelry!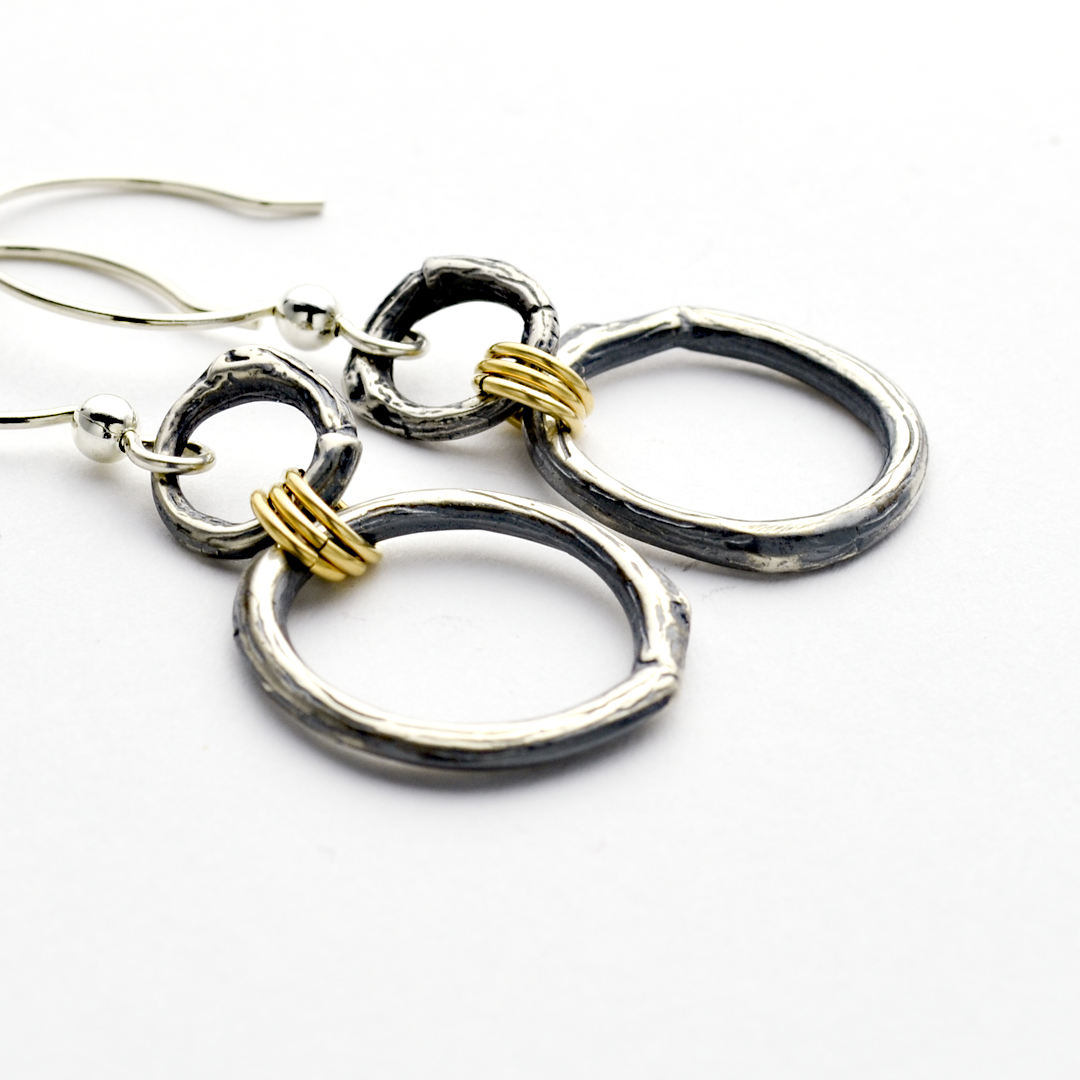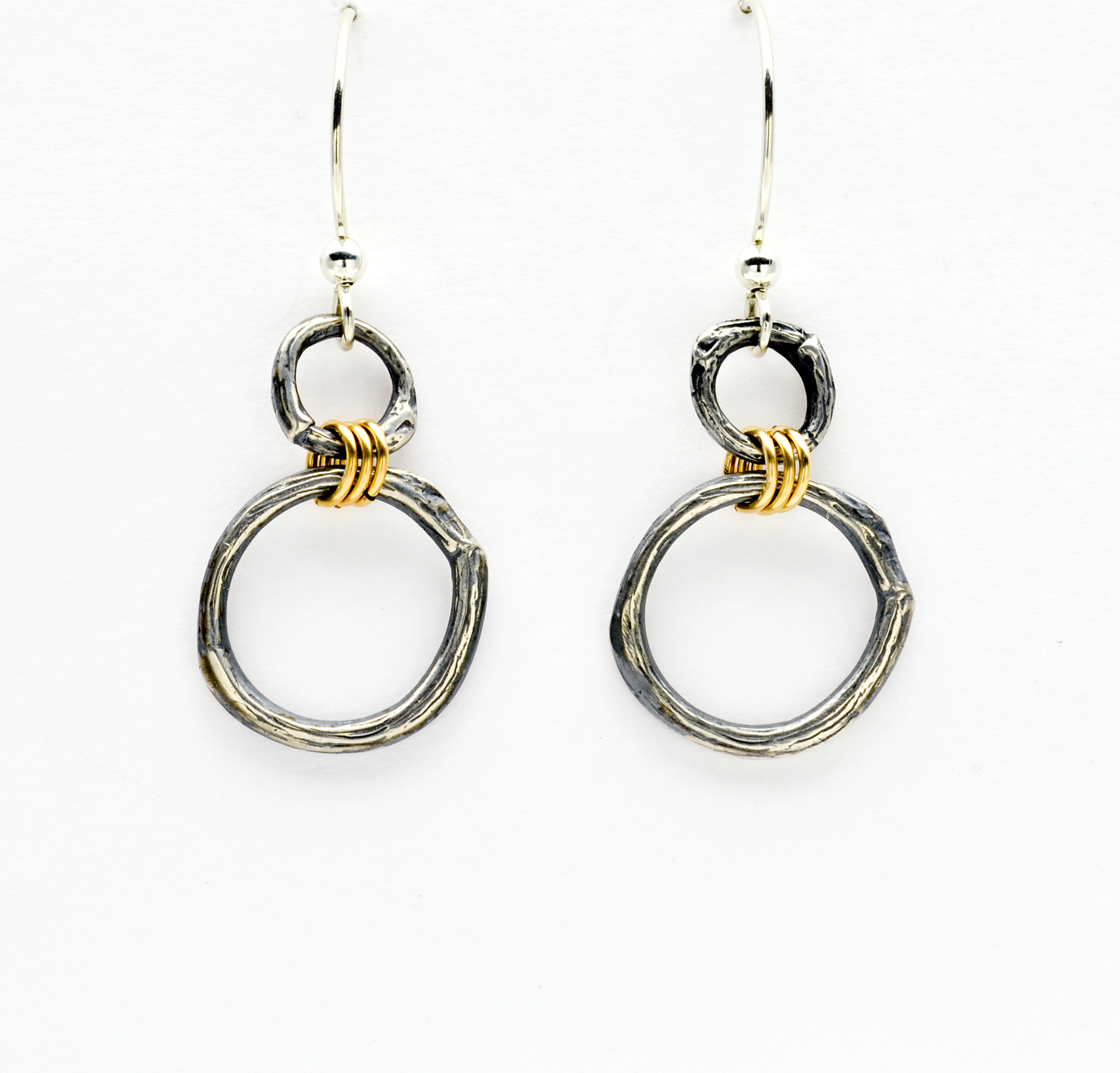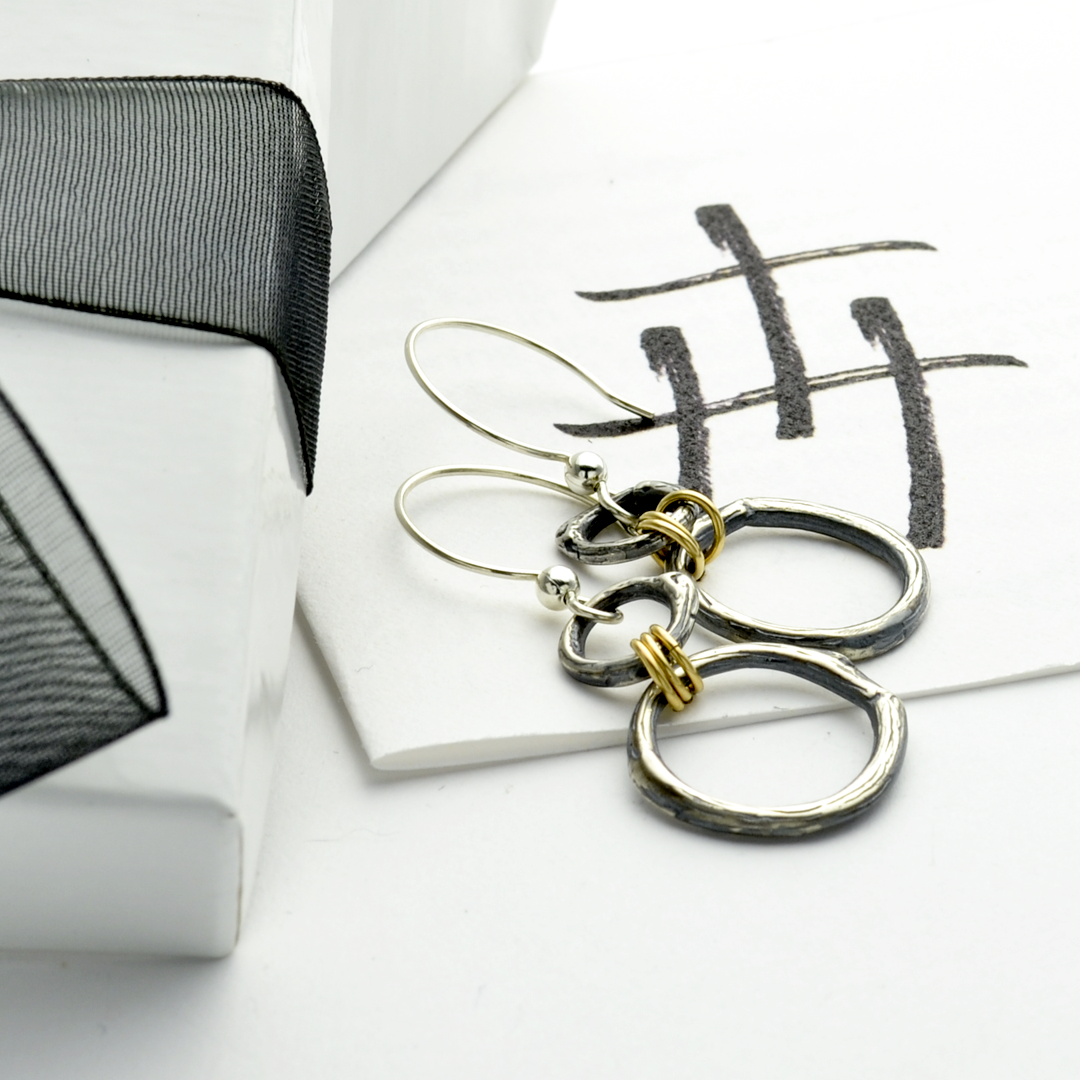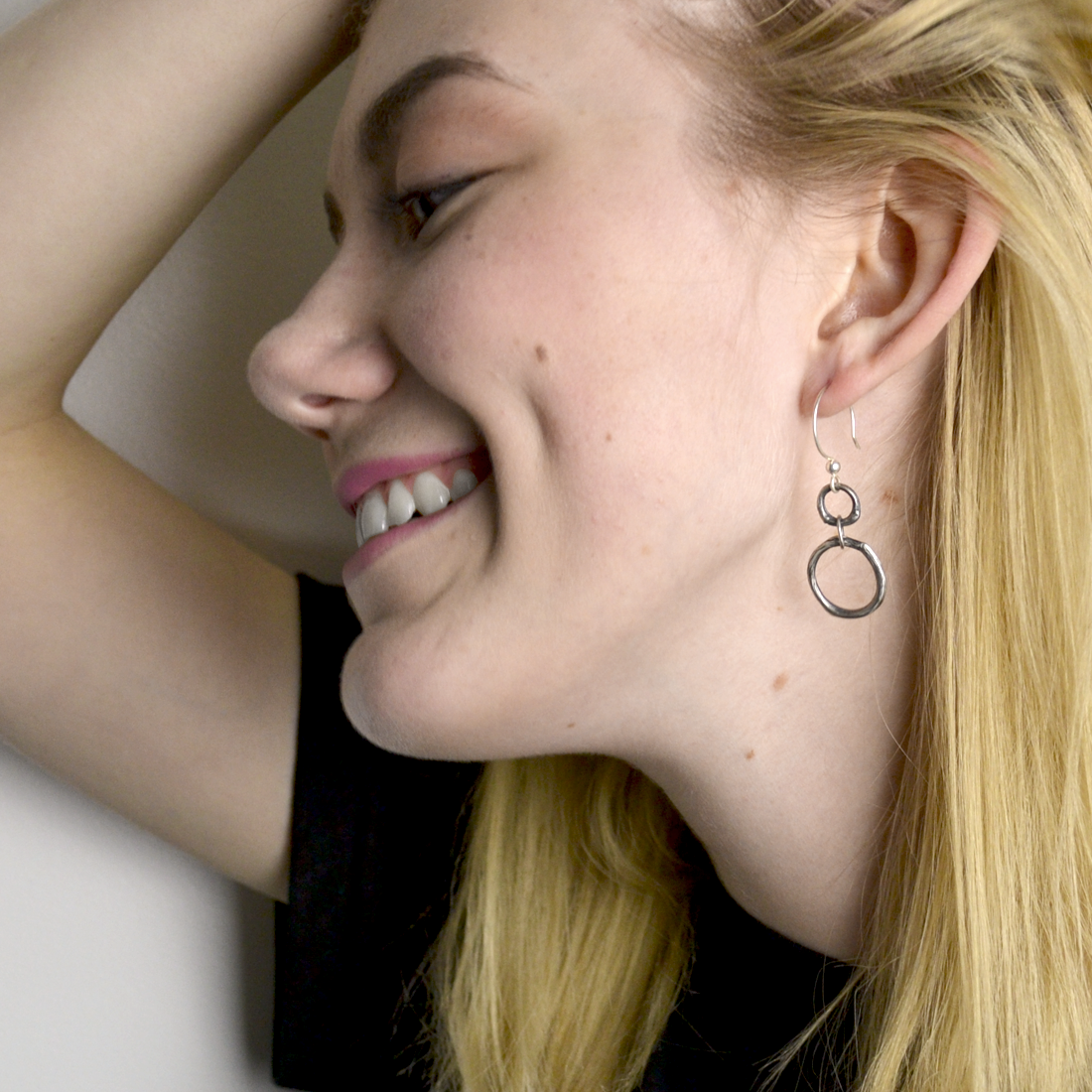 Contact
Hey Sister!
Want a custom design?  Got jewelry questions?  Use the form below to send me an email.  Include as many details as you can.
Blessings!
Tracy
P.S.  If you like chatting better, phone me at (724) 471-6150.