Praise Him Universe Disc Earrings
Regular price
Sale price
$80.00 USD
Unit price
per
Praise Him Universe Disc Earrings
The Praise Him Universe Disc Earrings with White CZ Satellite are a beautiful reminder to praise God for His glory and splendor!
The sterling silver discs are like a galaxy in space.  The white CZ symbolizes Jesus.
Inspired by Psalm 148:3 "Praise Him ye sun and moon; praise Him ye stars of light."
Sterling silver handmade earrings

Post earrings measure 1.25" long

Christian Symbol:  White CZ a symbol for Jesus
*The process used to create the universe discs means that no two are the same.  Each is unique just like you!
Share
Want something as unique as you? Contact me for custom jewelry!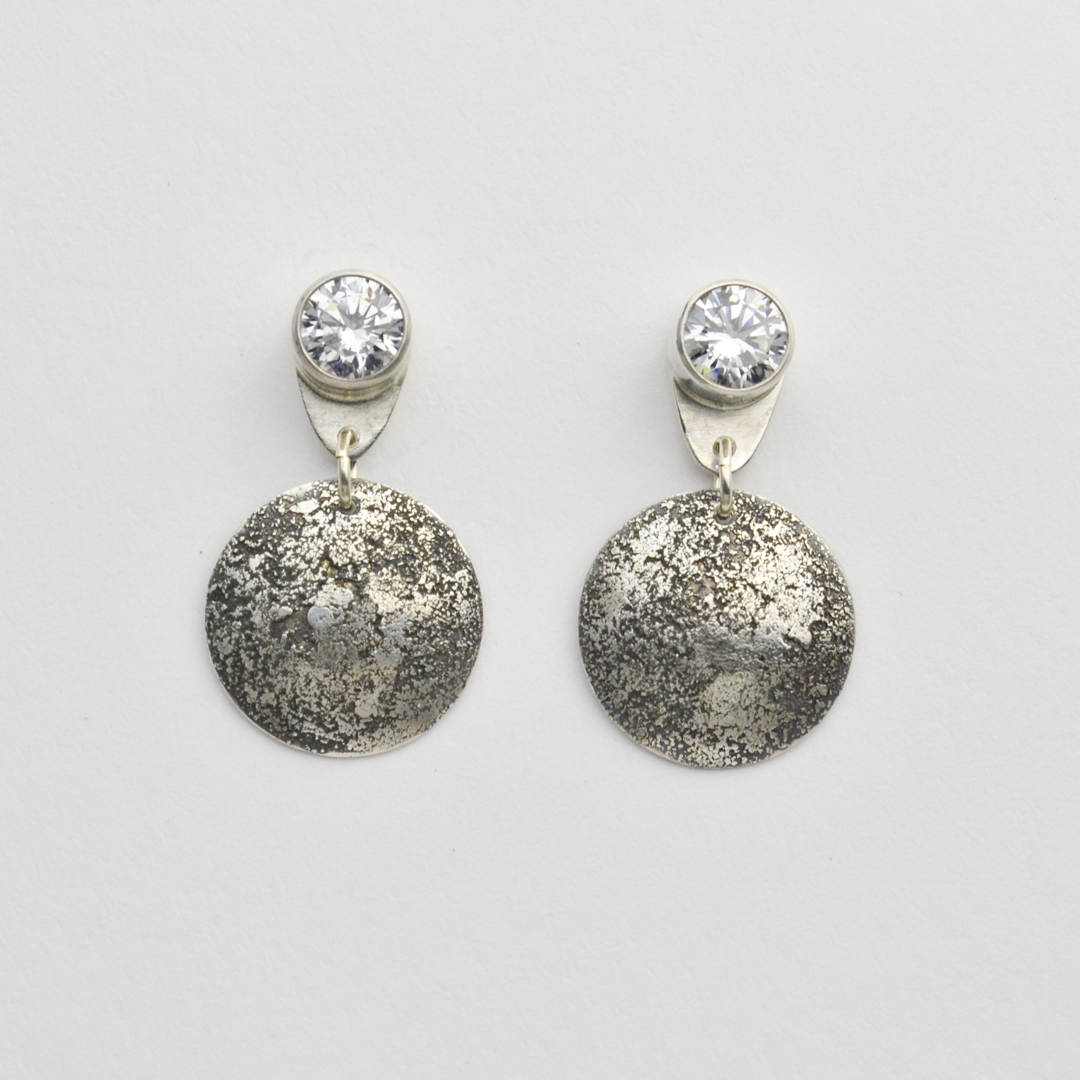 Contact
Hey Sister!
Want a custom design?  Got jewelry questions?  Use the form below to send me an email.  Include as many details as you can.
Blessings!
Tracy
P.S.  If you like chatting better, phone me at (724) 471-6150.