Peace Sterling Silver Olive Blossom & Green CZ Necklace
Regular price
Sale price
$60.00 USD
Unit price
per
The Peace Sterling Silver Olive Blossom & Green CZ Necklace has a beautiful light green cubic zirconia center.  The handmade blossom is light and easy to wear all year.  
I love blossoms in the Spring!  They carry with them the promise of renewal and the blessing of the coming fruit.  This olive blossom pendant is a reminder that God has planted the gift of peace in our hearts to help renew us daily and make us more like Him.  Peace is one of the fruits of the Spirit and this necklace will help you reconnect, remember and rejoice in it!
Sterling Silver Olive Blossom & Necklace
Light Green CZ
Christian Symbol:  olive blossom
Share
Want something as unique as you? Contact me for custom jewelry!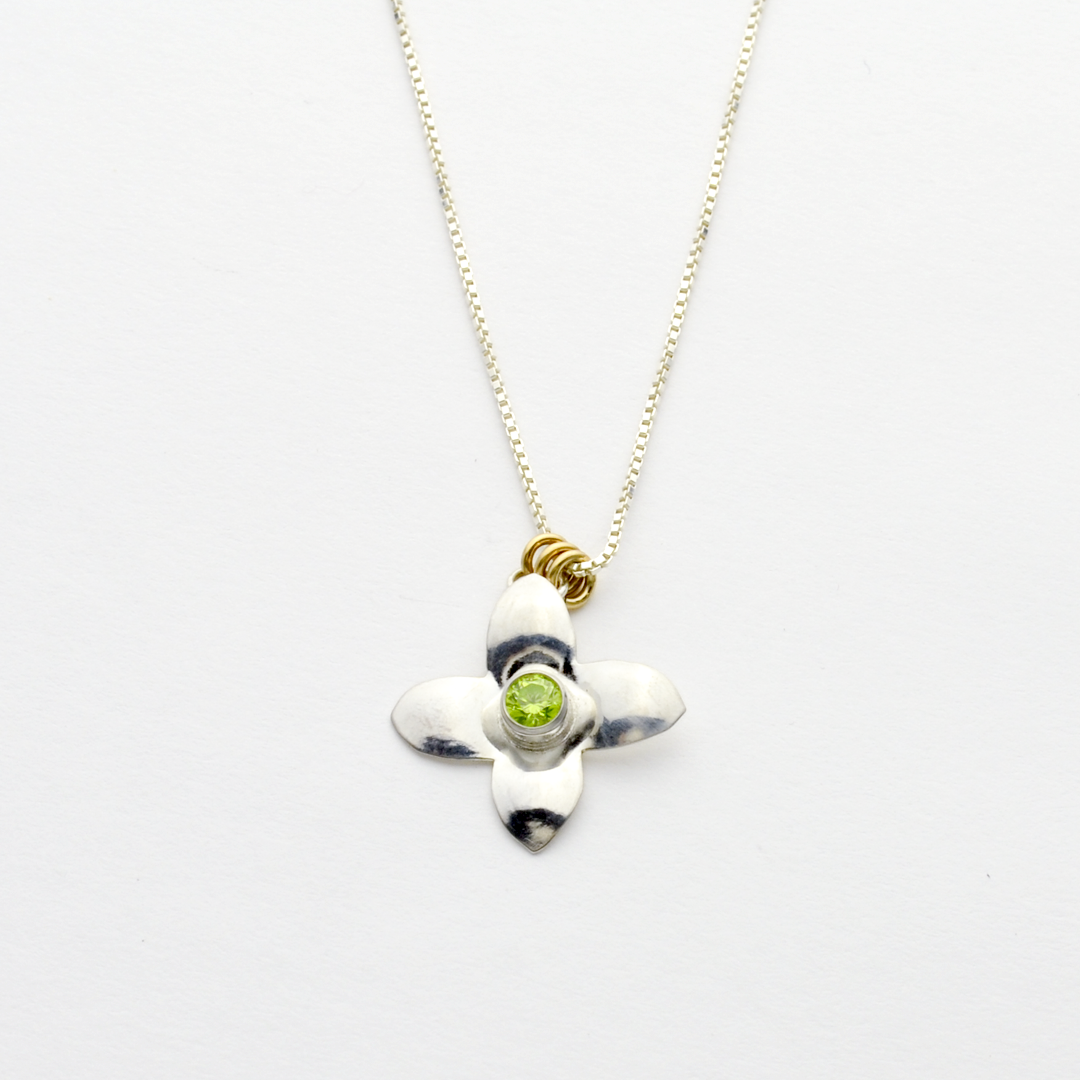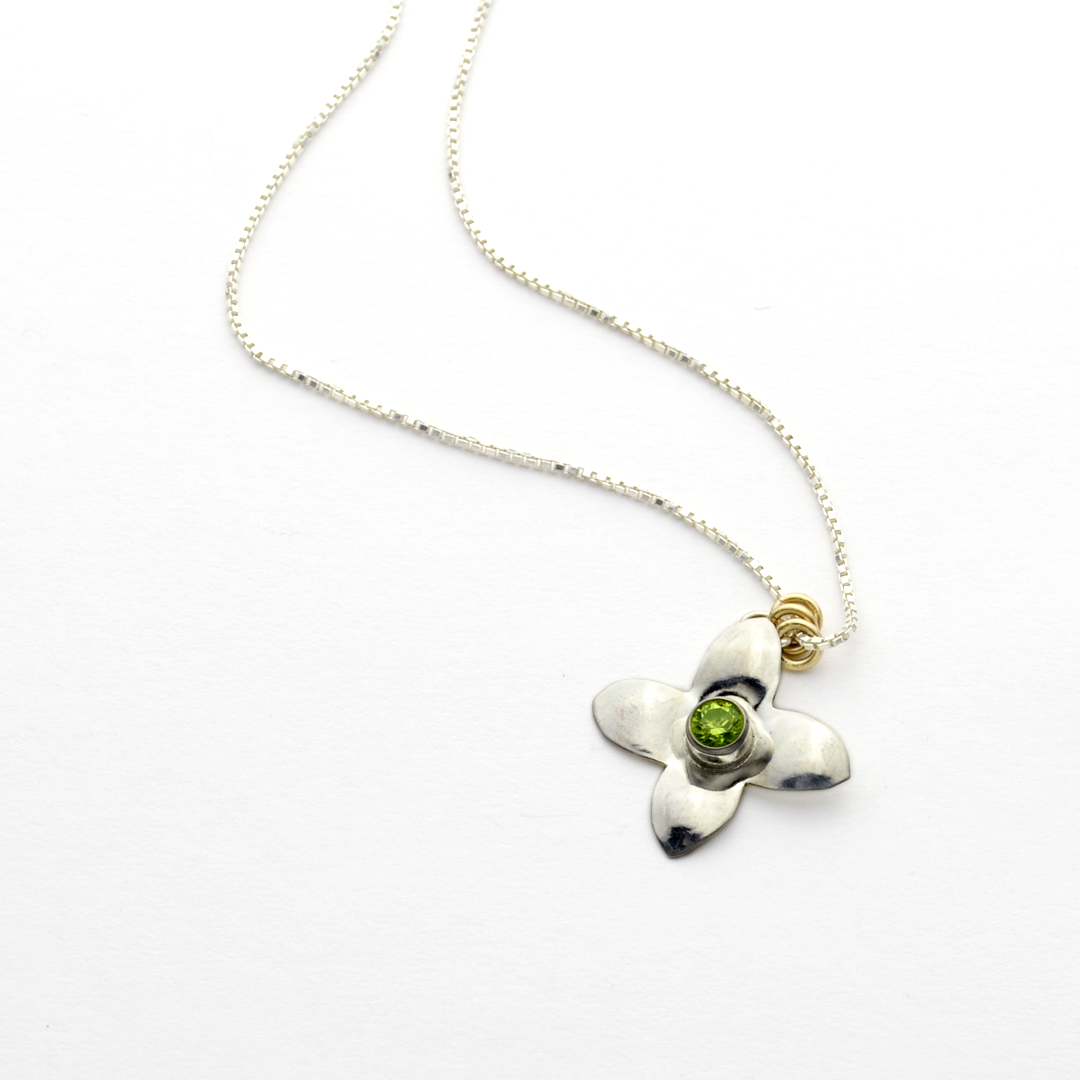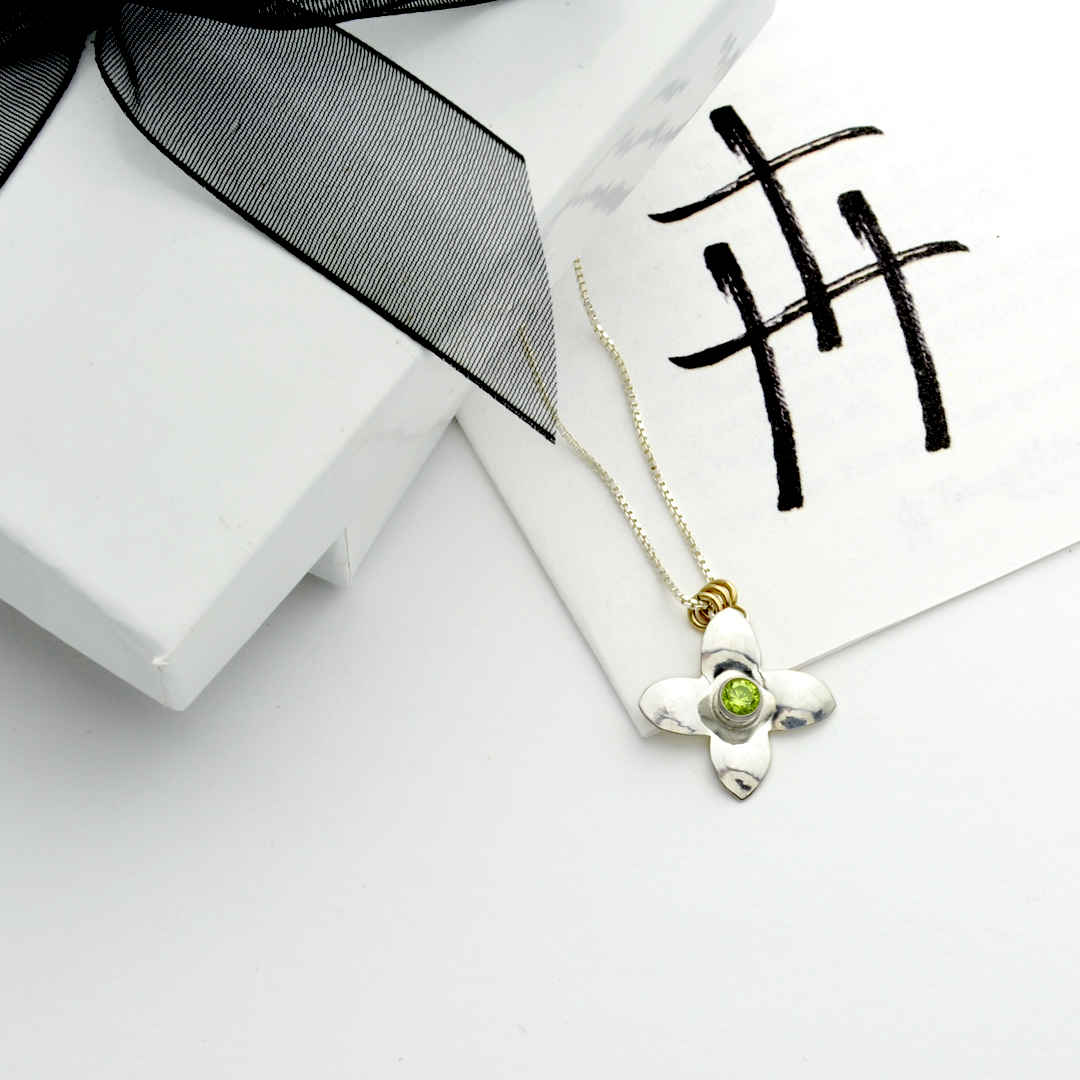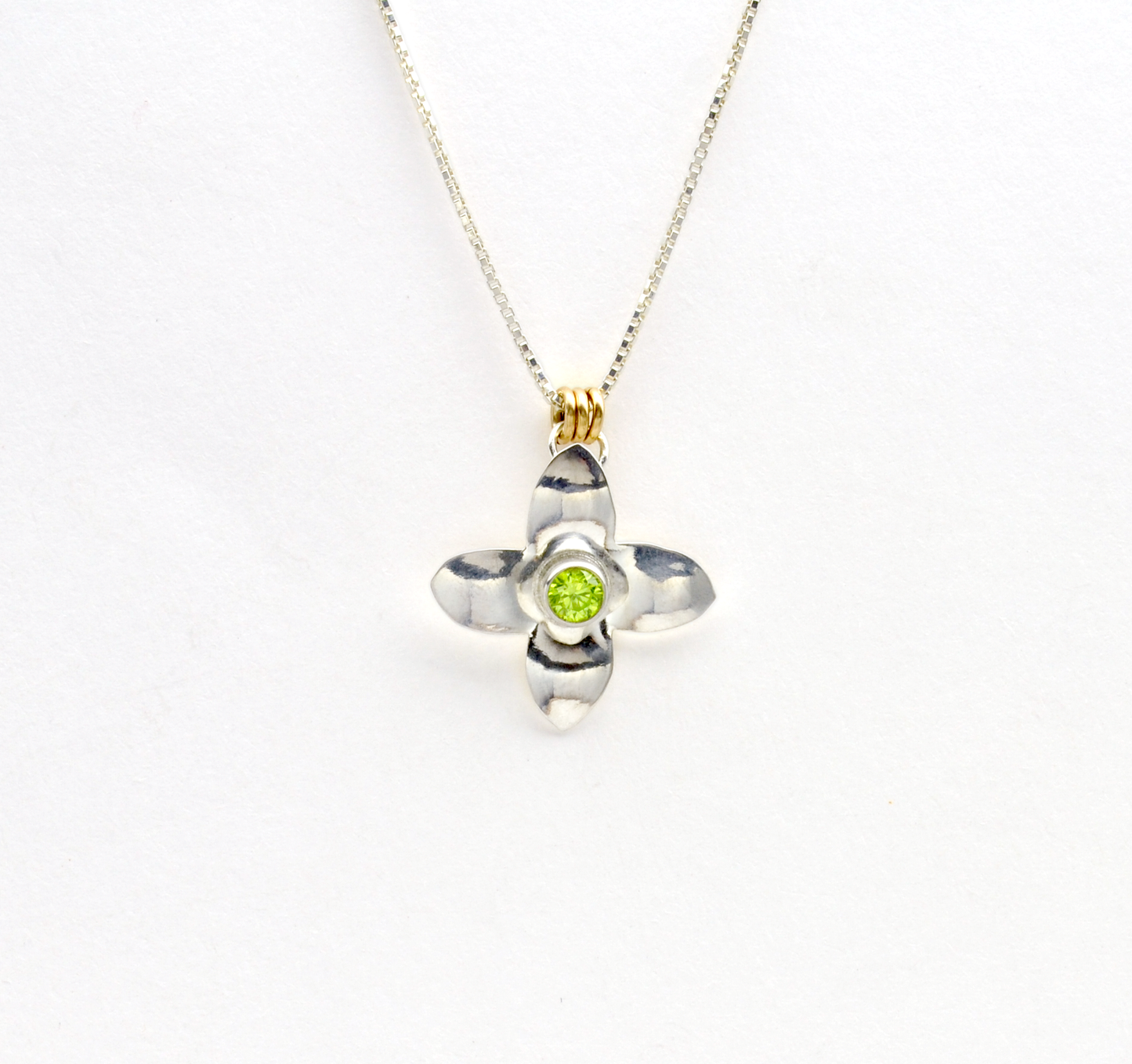 Contact
Hey Sister!
Want a custom design?  Got jewelry questions?  Use the form below to send me an email.  Include as many details as you can.
Blessings!
Tracy
P.S.  If you like chatting better, phone me at (724) 471-6150.