Kingdom #4 Oval Malachite, Pearl & Sterling Silver Necklace
Regular price
$150.00 USD
Regular price
Sale price
$150.00 USD
Unit price
per
The Kingdom necklace is the perfect reminder of the treasure of being part of the Kingdom of Heaven.  A green malachite oval stone sits above three riveted pearls, symbols of the treasure of a relationship with the fullness of God.
This necklace is inspired by Matthew 13:45-46 - "Again, the kingdom of heaven is like a merchant looking for fine pearls.  When he found one of great value, he went away and sold everything he had and bought it."
The Kingdom Necklace is a unique starting point to a conversation about real, sacrificial love.  It's jewelry that's a reminder for you too!
Sterling silver
Necklace is 18"

Inspiration Verse:  Matthew 13:44

Gift box included
Share
Want something as unique as you? Contact me for custom jewelry!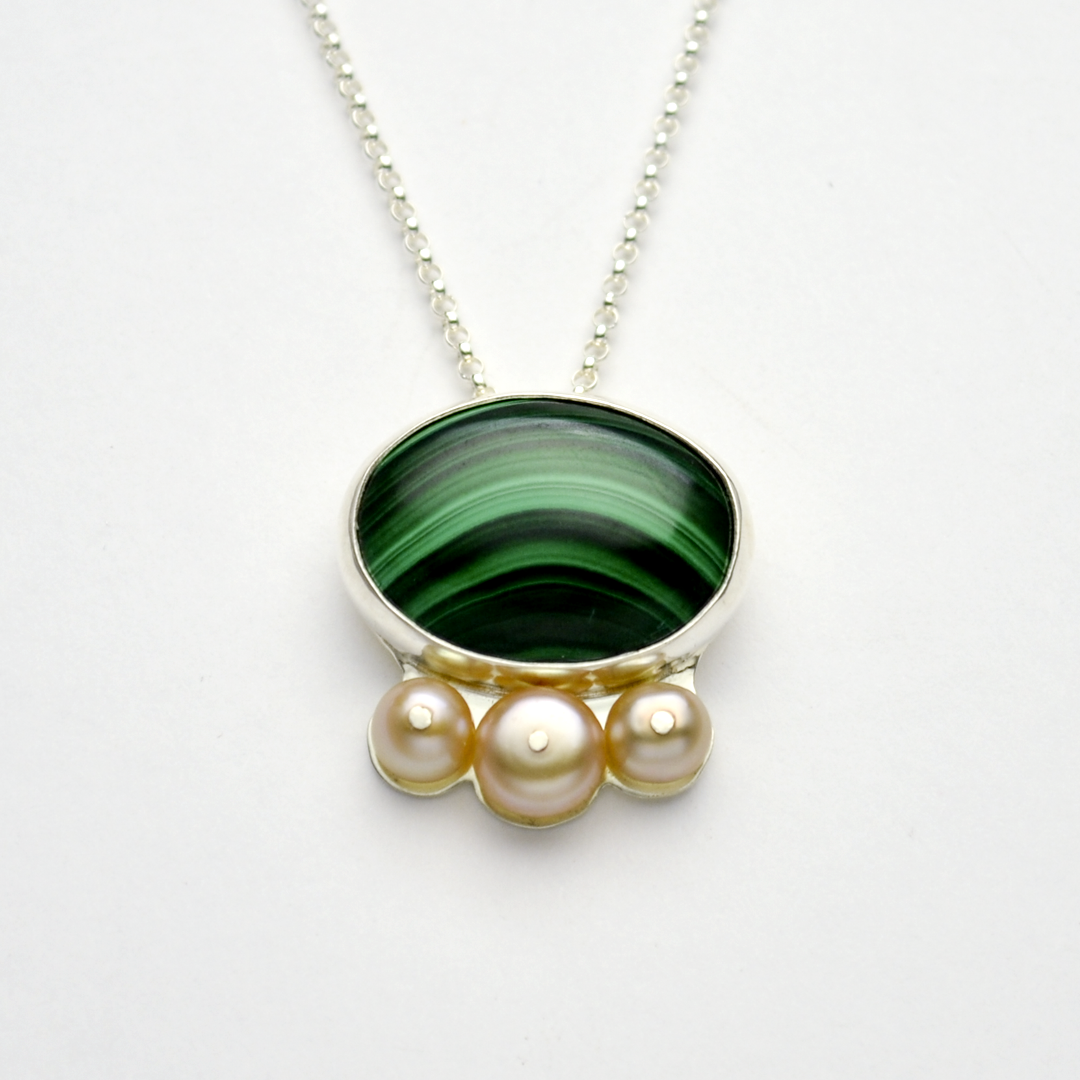 Contact
Hey Sister!
Want a custom design?  Got jewelry questions?  Use the form below to send me an email.  Include as many details as you can.
Blessings!
Tracy
P.S.  If you like chatting better, phone me at (724) 471-6150.