Heart of a Mother Sterling Silver Mother's Cuff Bracelet
Regular price
Sale price
$85.00 USD
Unit price
per
The sterling silver Heart of a Mother Cuff Bracelet includes a hand pierced heart for each of her children.  Choose the number of hearts for a customized bracelet Mom can wear every day.  She'll be thankful for the gift of her children with every glance.
There is nothing closer to a mother's heart than her children!  Celebrate the ones who do the job of a mom with the hand-pierced Heart of a Mother sterling silver cuff bracelet.  It's a perfect gift for Mother's Day!
Children are a gift from the LordORD; they are a reward from Him. -- Psalm 127:3
Sterling silver 
Hand pierced hearts
6.5" internal measurement

Choose 1 to 8 hearts
Share
Want something as unique as you? Contact me for custom jewelry!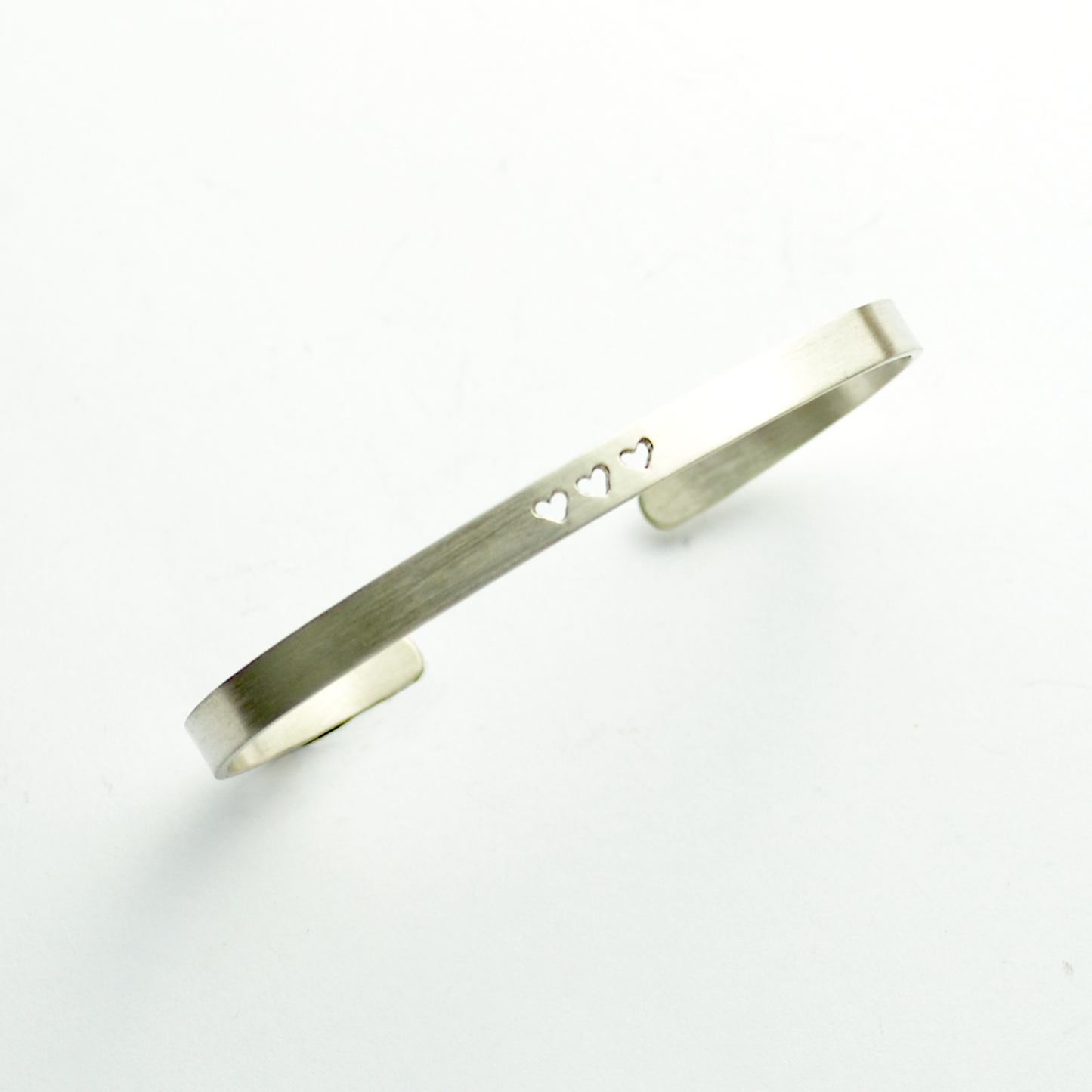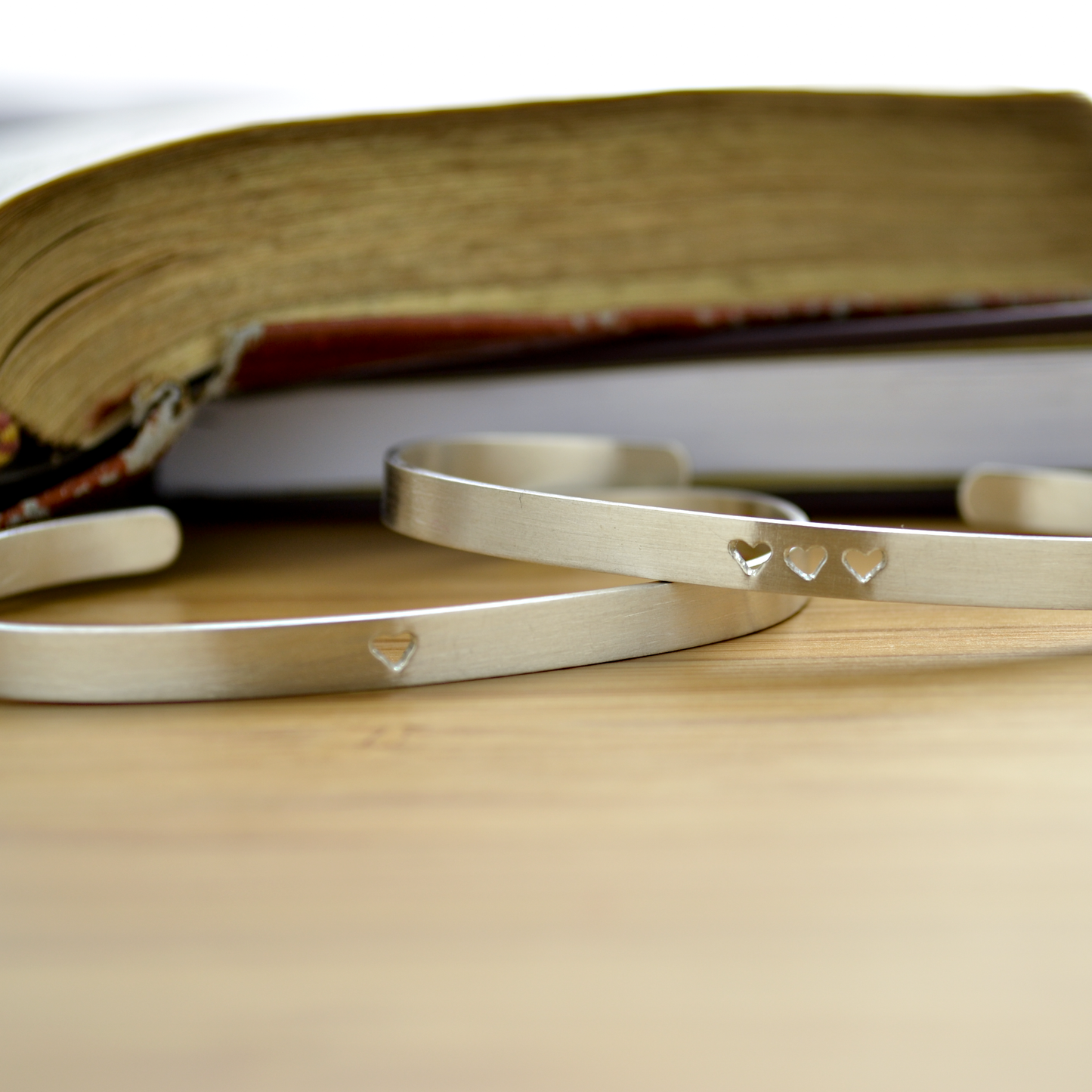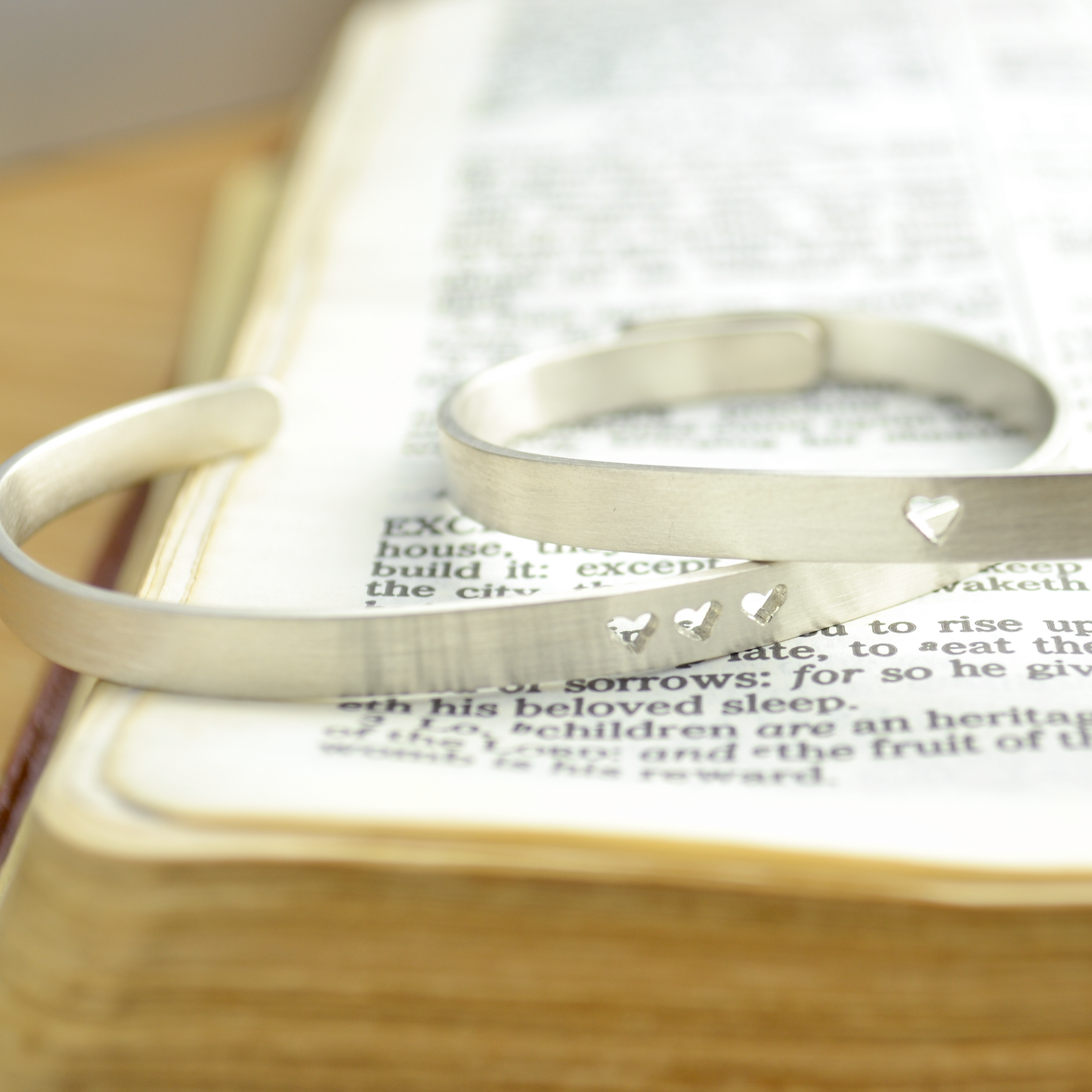 Contact
Hey Sister!
Want a custom design?  Got jewelry questions?  Use the form below to send me an email.  Include as many details as you can.
Blessings!
Tracy
P.S.  If you like chatting better, phone me at (724) 471-6150.