Greater Love Stamped Cross Sterling Silver & Brass Stacker Ring
Regular price
Sale price
$30.00 USD
Unit price
per
The Greater Love Stamped Sterling Silver & Brass Stacker Ring is a profound reminder that's fun to wear. The cross is stamped on a Nu Gold jeweler's brass circle on a sterling silver ring.  The patina makes the cross stand out.  
God's unfailing love for you started way back.  From the promise of a savior Adam and Eve, to the cross, God has proven His love and provision for you.  Just as He said in John 15:13 - Greater love has no one than this:  to lay his life down for his friend.
The Greater Love Stamped Cross Ring is a simple and meaningful reminder of the love and daily provision God gives.  Wear the ring alone or with your favorite stack.
Sterling silver and Nu Gold jeweler's brass
Made to order - allow up to two weeks to make
Ring sizes 5, 6, 7, 8, or 9
Christian Symbols: 

 Cross

Inspiration Bible Verse:  John 15:13

Symbol of God's love and provision
Let's connect on Social Media!
Share
Want something as unique as you? Contact me for custom jewelry!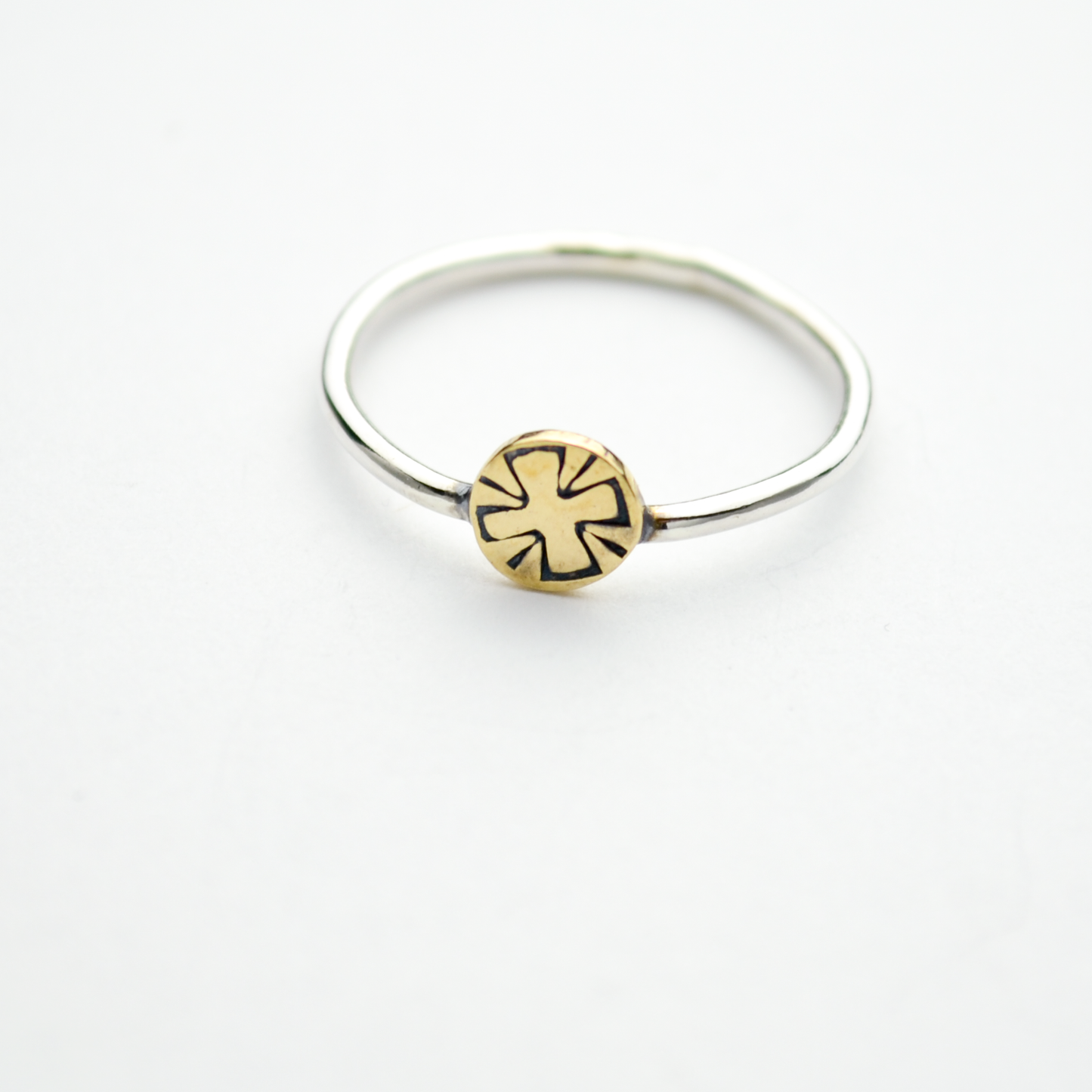 Contact
Hey Sister!
Want a custom design?  Got jewelry questions?  Use the form below to send me an email.  Include as many details as you can.
Blessings!
Tracy
P.S.  If you like chatting better, phone me at (724) 471-6150.