Greater Love Bloodstone Marquis & Garnet CZ Earrings
Regular price
$285.00 USD
Regular price
Sale price
$285.00 USD
Unit price
per
The Greater Love Bloodstone Marquis Earrings are created casting a branch model in brass and forming it around marquis-shaped bloodstone.  The bloodstone is a symbol of the sacrificial love of Jesus Christ.  The garnet CZs, added as a reminder of the source of a believer's power, is set in a fine silver bezel.  The patina adds richness and enhances the wood texture.
Deep, rich, meaningful love is the ultimate experience.  That's the kind of love God demonstrated for you through the sacrifice of Jesus.  Its purpose is to reconcile everyone to a deep, rich, meaningful relationship with God.  John 15:13 says it best, "Greater love has no one than this:  to lay his life down for his friend."
It's easy to get caught in the chaos of the day and forget that we are deeply loved by God. The Greater Love Bloodstone Marquis & Garnet Earrings are a beautiful and meaningful reminder of the everlasting love God gives.  Remember, reconnect and rejoice in the gift of God's love.
Sterling silver, bloodstone, brass, garnet cubic zirconia
Post earrings are about .75" from top to bottom
Christian Symbols:  Bloodstone

Inspiration Bible Verse:  John 15:13

Symbol of God's love
Let's connect on Social Media!
Share
Want something as unique as you? Contact me for custom jewelry!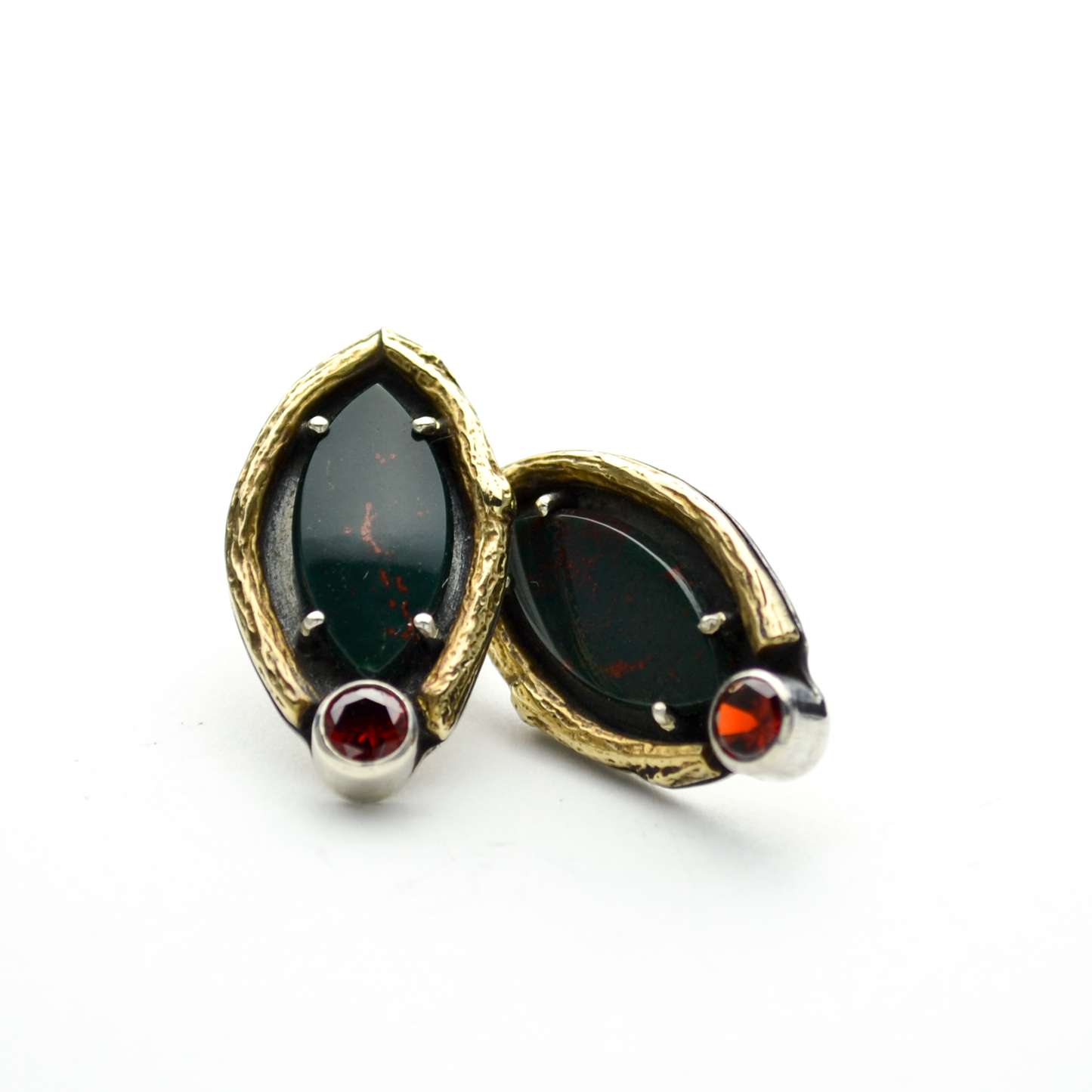 Contact
Hey Sister!
Want a custom design?  Got jewelry questions?  Use the form below to send me an email.  Include as many details as you can.
Blessings!
Tracy
P.S.  If you like chatting better, phone me at (724) 471-6150.