Flowers of the Field 2 Sterling Silver & Fossil Coral Brooch and Pendant
Regular price
$410.00 USD
Regular price
Sale price
$410.00 USD
Unit price
per
The Flowers of the Field Sterling Silver & Fossil Coral Brooch and Pendant is a versatile piece of Christian jewelry you'll love to wear with jeans or your Sunday best!  The design reminds me of a field of wildflowers like the one Jesus referenced in Matthew 6.

In the Sermon on the Mount Jesus spoke of God's love and provision for you. He said, "And if God cares so wonderfully for flowers that are here today and gone tomorrow, won't he more surely care for you?" (Matthew 6:30 NLT)  He went on to talk of how God provides for those who seek His Kingdom. 
The flowery brooch includes a pin and a bail.  Wear it at your collar, on a lapel, or add your own chain to wear it as a pendant.  No matter how you wear it, this piece of Christian jewelry will help keep you focused on God's provision and love all day long.  You'll be able to share the good news with others too when they ask about your jewelry.
Sterling silver setting, fine silver flowers and leaves

Pin just over 1-3/8" x 1-5/8"

Fine Silver flowers and leaves

Fossil Coral
Christian Symbols:  Calendula Aravensis, a wildflower that grows in Israel that symbolizes joy, happiness, and grace.

Share
Want something as unique as you? Contact me for custom jewelry!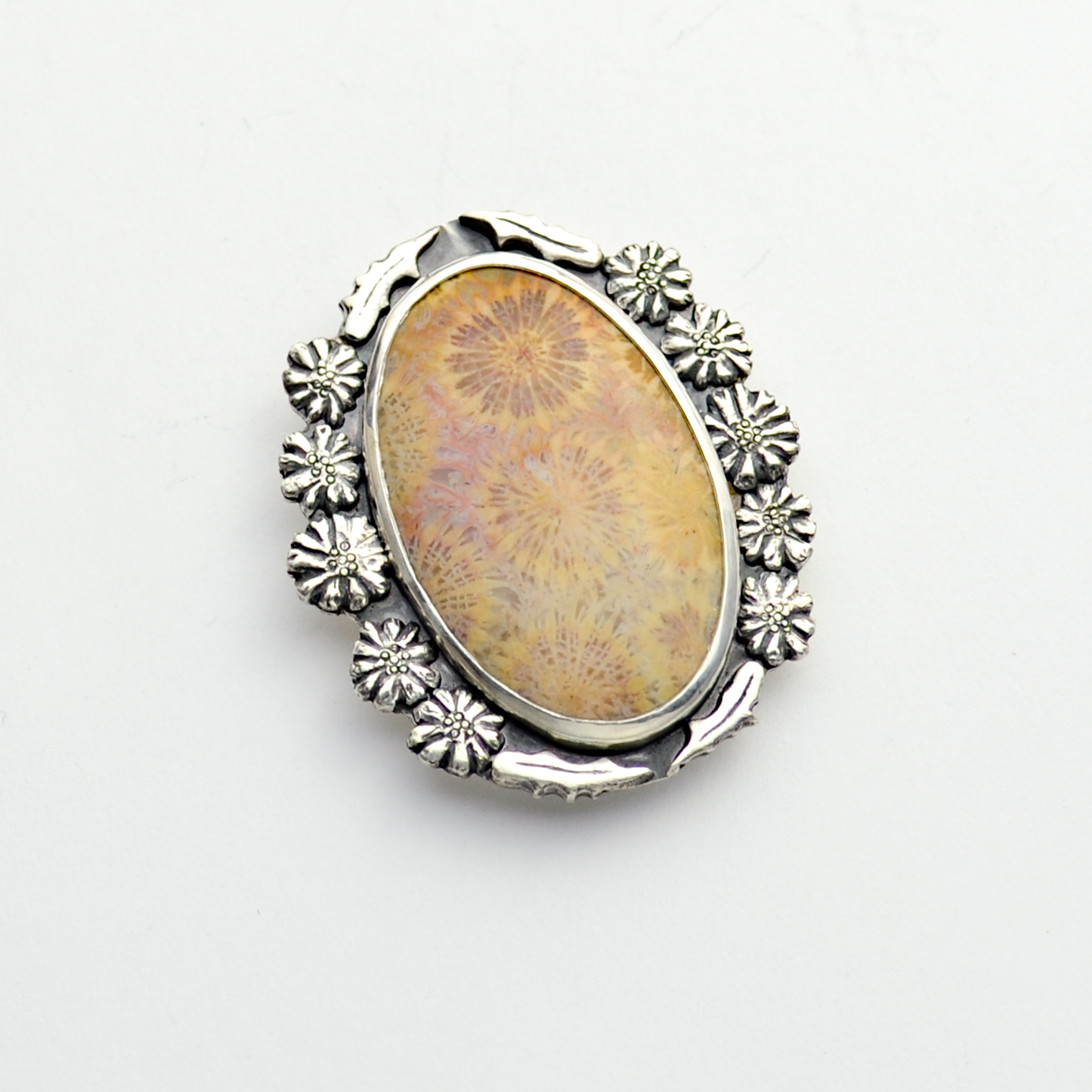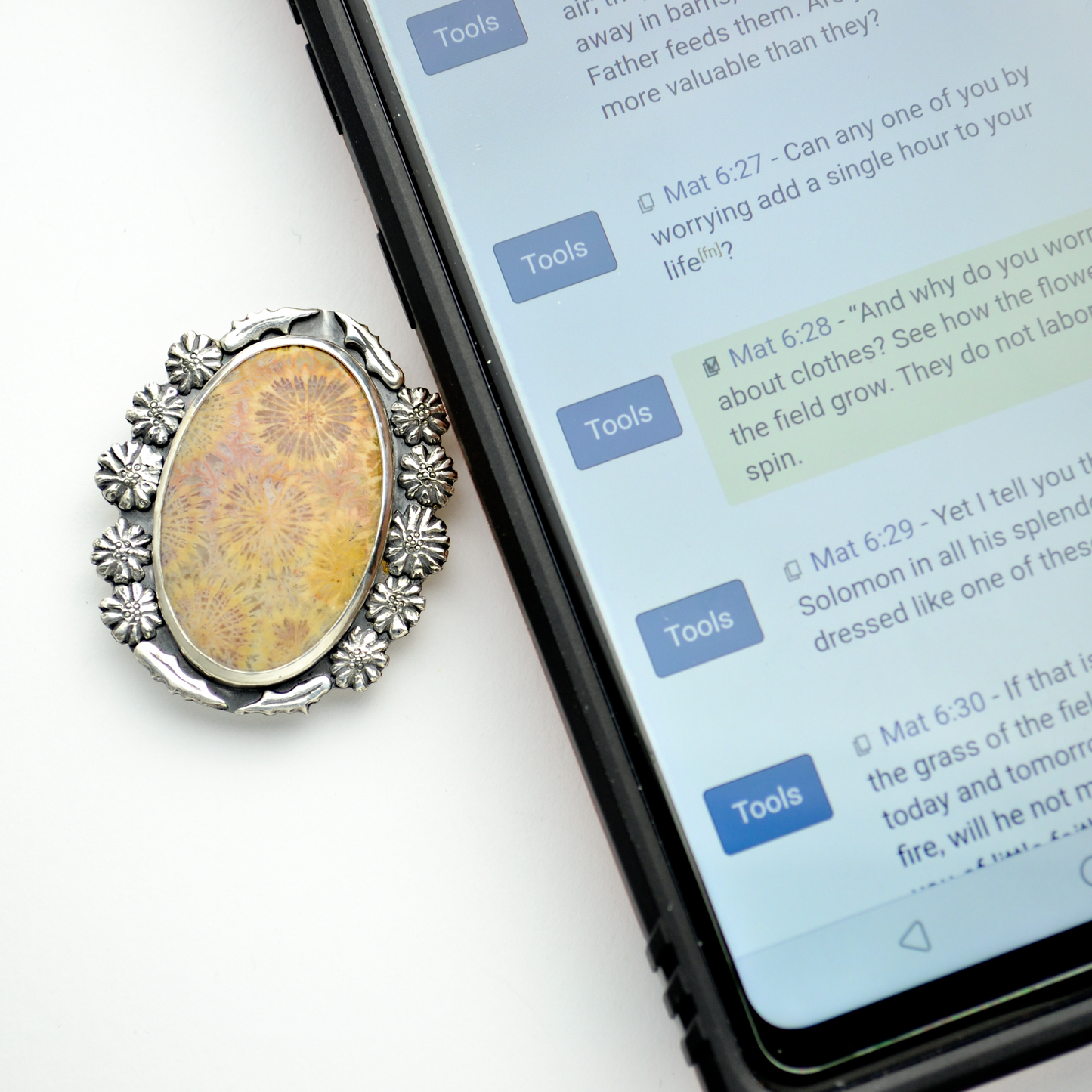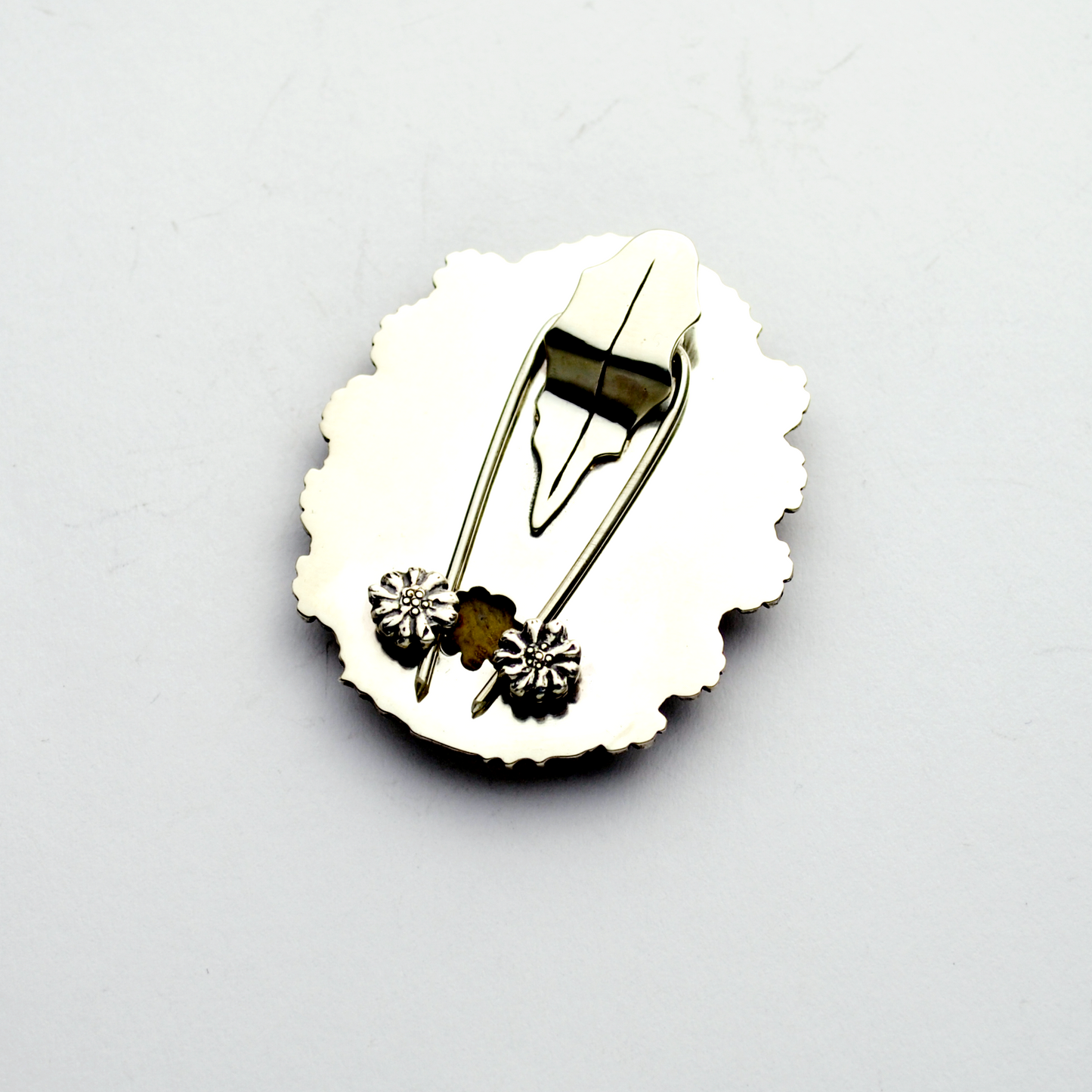 Contact
Hey Sister!
Want a custom design?  Got jewelry questions?  Use the form below to send me an email.  Include as many details as you can.
Blessings!
Tracy
P.S.  If you like chatting better, phone me at (724) 471-6150.