Greater Love Sterling Silver Sideways Branch Cross Necklace
Regular price
Sale price
$55.00 USD
Unit price
per
Greater Love Sterling Silver Sideways Branch Cross Necklace is great for everyday wear.  It can be layered or worn alone.  Small, but mighty this Christian necklace is a great way to remember, reconnect, and rejoice in the love of God every day!
Have you heard the saying, "it's the small things that count"?  Sometimes the small things are the ways we show our love in the biggest ways.  A sip of cool water, an encouraging word, or sitting quietly with someone who is hurting are all small ways to show great love.  Jesus showed His love this way and encourages us to do the same.  This cross, though small, is a mighty way to remember His love and share it with others.
Sterling silver cross
16" Sterling silver chain
Christian Symbols:  Cross and Trees
Inspiration verse:  John 15:13
"Greater love has no one than this: to lay down one's life for one's friends."  -- John 15:13
Share
Want something as unique as you? Contact me for custom jewelry!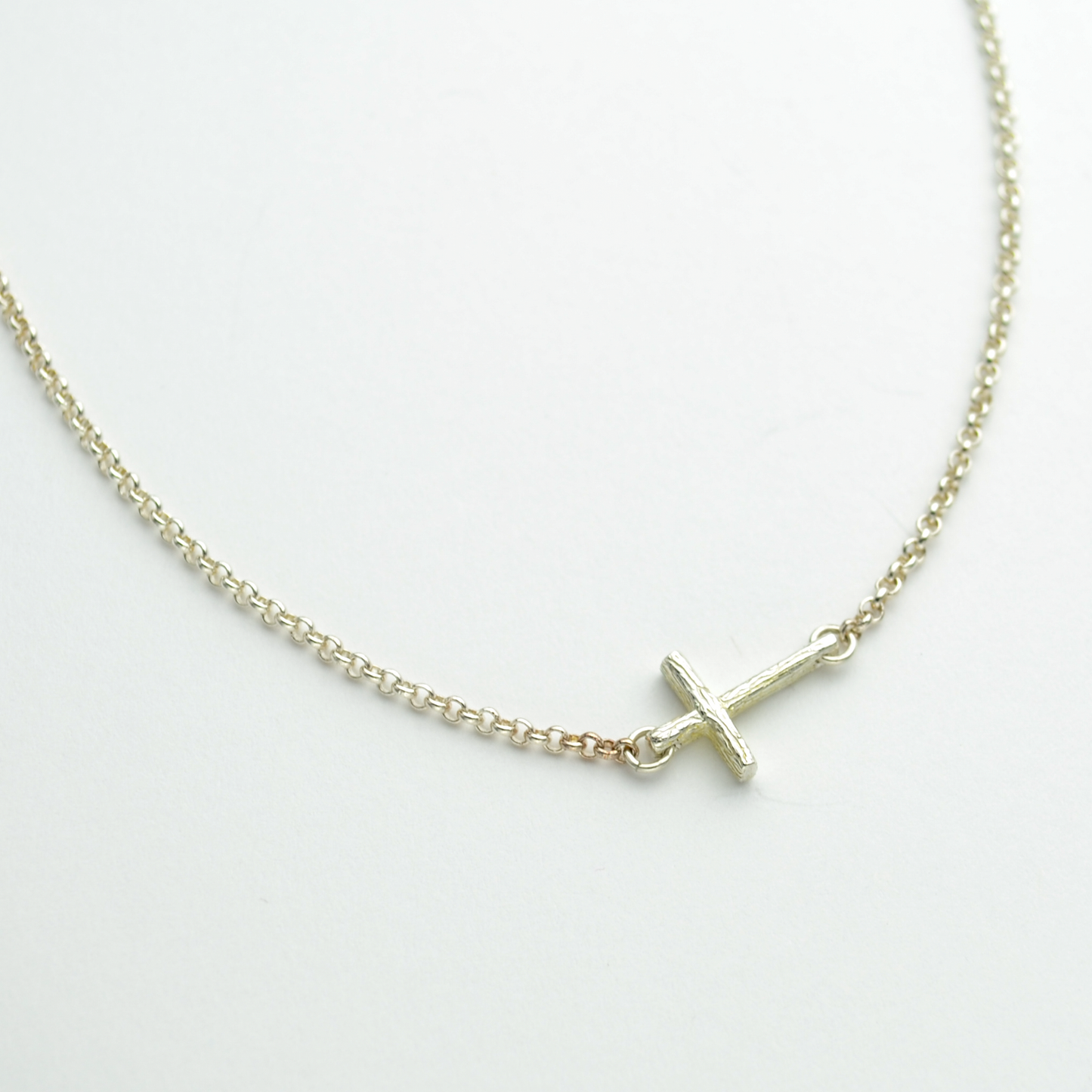 Contact
Hey Sister!
Want a custom design?  Got jewelry questions?  Use the form below to send me an email.  Include as many details as you can.
Blessings!
Tracy
P.S.  If you like chatting better, phone me at (724) 471-6150.