Circle Charm Holder Necklace in Sterling Silver
Regular price
Sale price
$70.00 USD
Unit price
per
This sterling silver Circle Charm Holder Necklace is made to keep your charms secure while looking fantastic. The pendant is hand-hammered and formed into a circle, the symbol of eternal love.  Charms are kept secure on the pendant by tension, no hooks to come undone.  Remember your special moments with a new charm on your Circle Charm Holder Necklace, Christian jewelry deep with meaning.

God encourages us to remember His awesome work in our lives. A meaningful Christian charm helps us remember, and a charm holder is a perfect way to carry those memories throughout the day. "He causes us to remember his wonderful works. How gracious and merciful is our LORD!" Psalm 111:4  Wear your charm holder necklace every day holding memories of how God empowers, provides, and loves.
Sterling silver
Charm holder pendant is  .25" x .7"
Chain is 18" long
Charms slide on or are added directly to the pendant
Share
Want something as unique as you? Contact me for custom jewelry!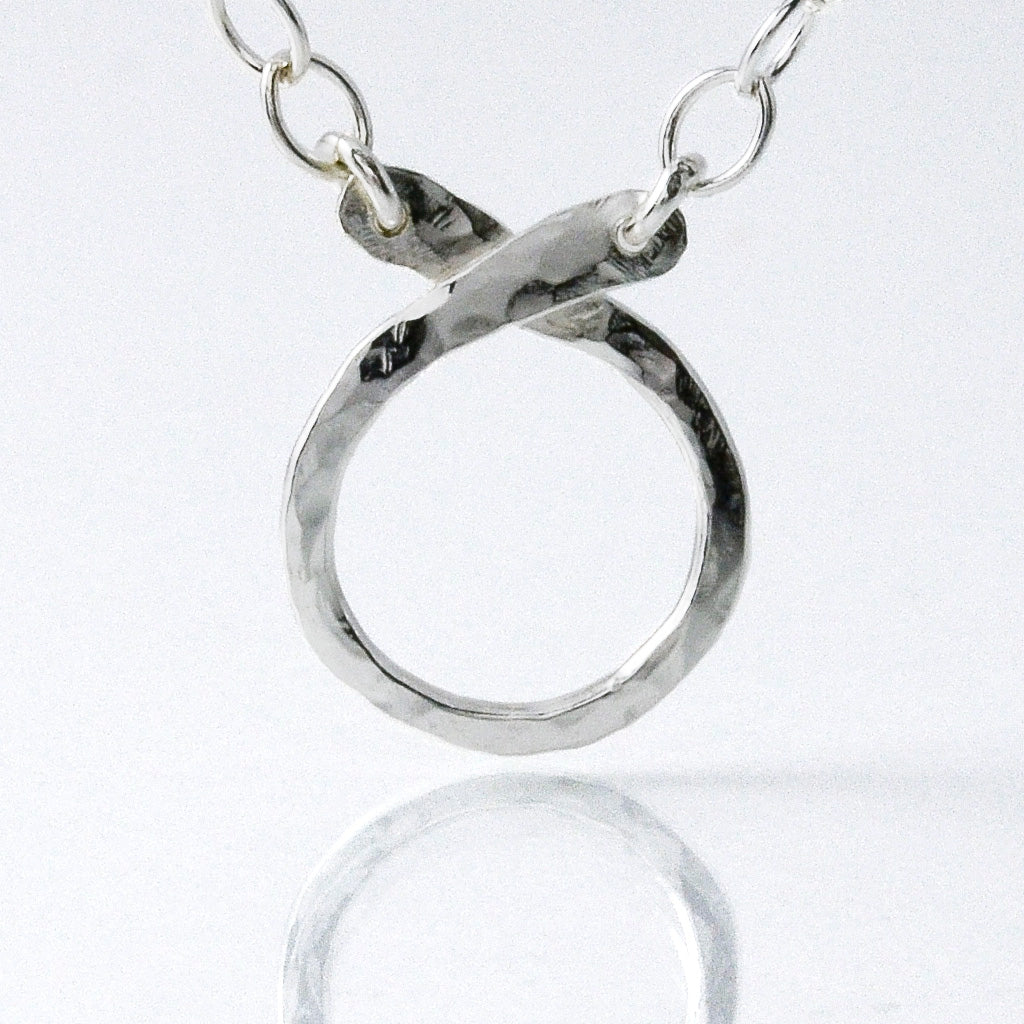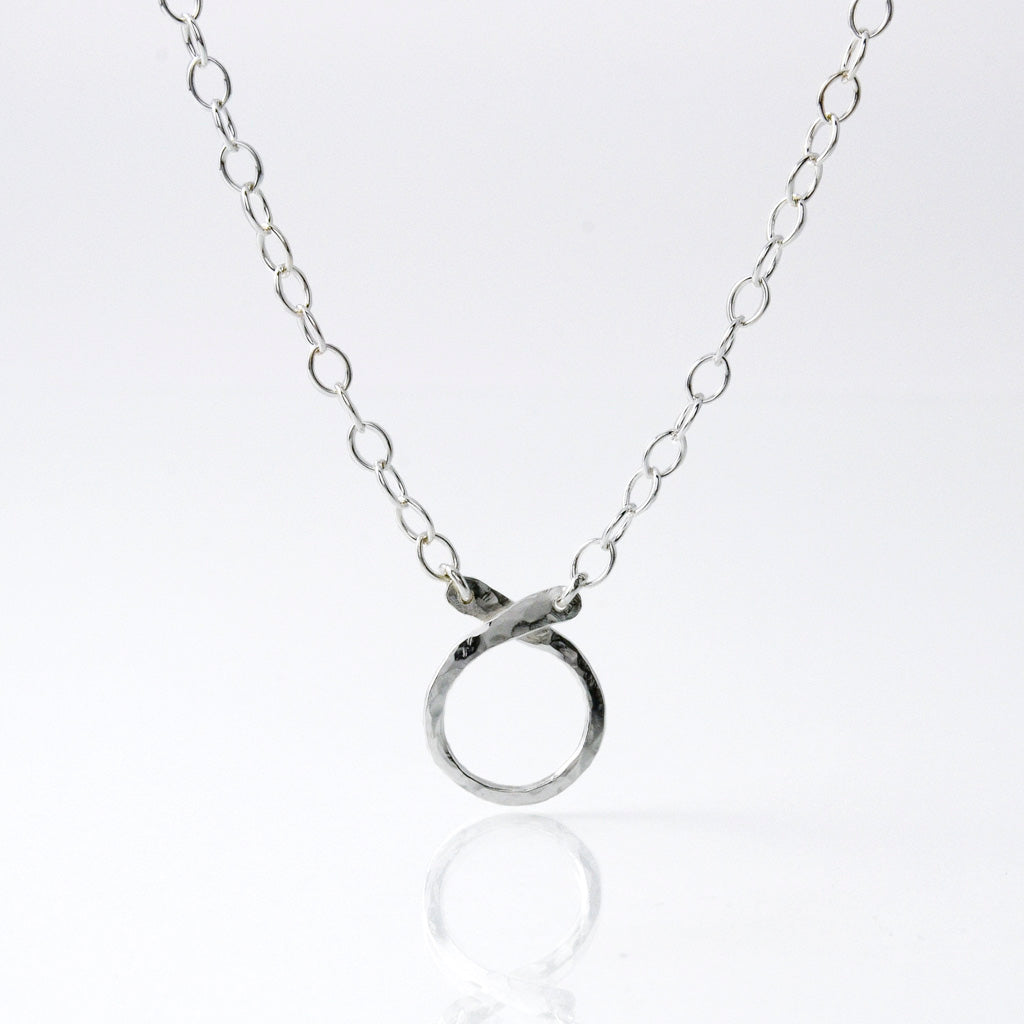 Contact
Hey Sister!
Want a custom design?  Got jewelry questions?  Use the form below to send me an email.  Include as many details as you can.
Blessings!
Tracy
P.S.  If you like chatting better, phone me at (724) 471-6150.