As the Deer Oval Silver Christian Charm
Regular price
Sale price
$35.00 USD
Unit price
per
As the Deer Oval (Psalm 42:1) Silver Christian Charm was made using an antique wax seal and I love the ancient look.  Each charm is handcrafted in fine silver metal clay and fired in a kiln leaving pure silver.  The charm comes with an open jump ring so it can be added to a charm bracelet or necklace. It recalls both Psalm 42:1 and the lyrics of the popular song.
The Psalmist wrote of how his soul thirsted for God, "As the deer pants for streams of water, so I long for you, O God." (Psalm 42:1 NLT) God offers refreshing like a stream of cool water to the thirsty. All we have to do is put our hope in Him.  It's a small token of the love God has for every person and the love His children have for Him.
The charm is .75" x .43" (1.9cm x 1.1cm)
Made in fine silver
Christian Symbols:  deer
Add to your bracelet or chain with an open jump ring
Share
Want something as unique as you? Contact me for custom jewelry!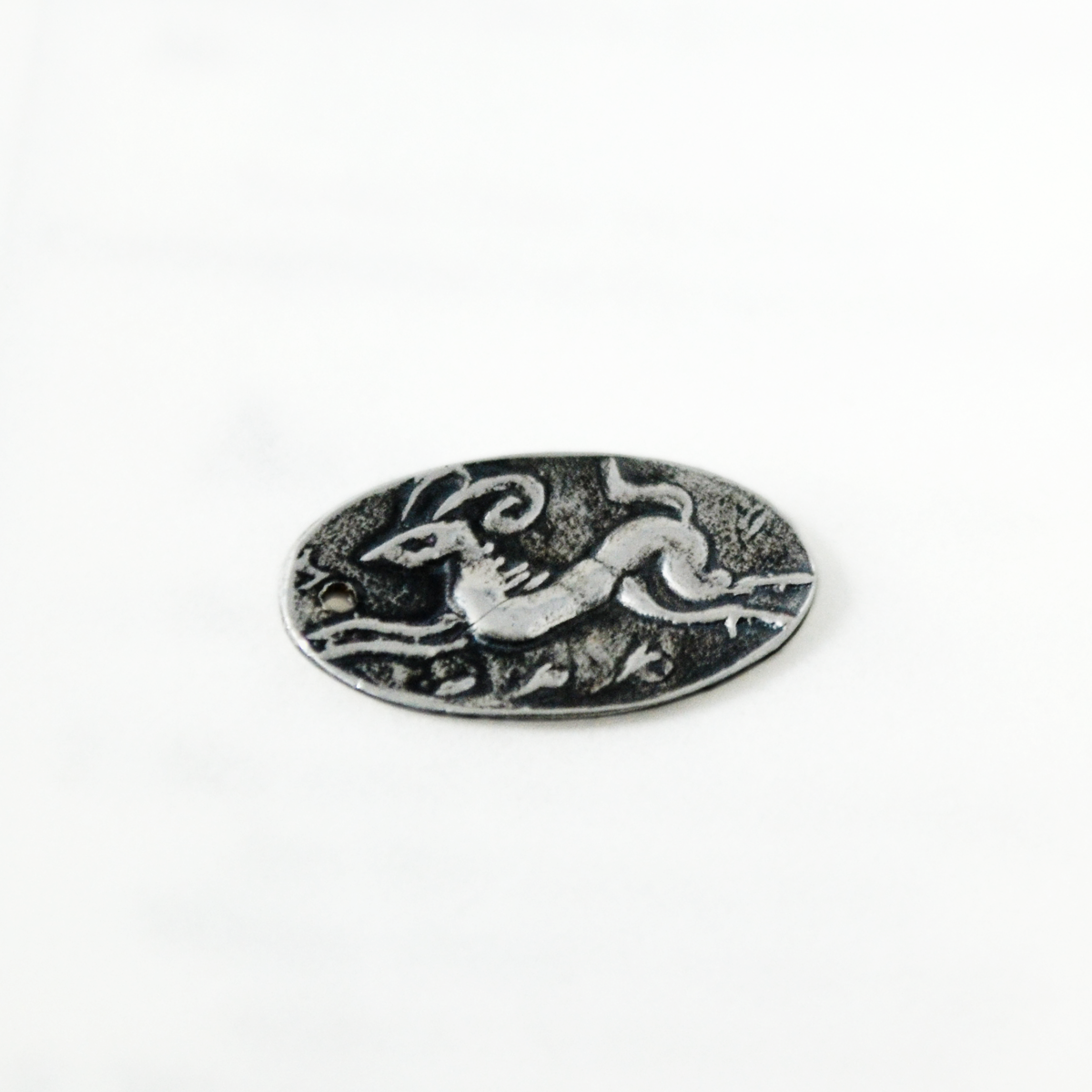 Contact
Hey Sister!
Want a custom design?  Got jewelry questions?  Use the form below to send me an email.  Include as many details as you can.
Blessings!
Tracy
P.S.  If you like chatting better, phone me at (724) 471-6150.