Ardor Silver Sacred Heart of Jesus Charm
Regular price
Sale price
$45.00 USD
Unit price
per
The Ardor Sacred Heart of Jesus Charm is made in fine silver from a hand-carved seal.  It features a flaming heart, the Christian symbol of transformative love. The charm comes on a sterling silver jump ring that can be added to a necklace or charm bracelet. 
The Song of Solomon is a letter between a lover and his beloved. God uses this relationship as an example of the relationship He wants with us.  Verse 8:7 says, 'love flashes like fire, the brightest kind of flame.'  The love Jesus has for us is that kind of love.  More than just religious jewelry, the Ardor Silver Sacred Heart of Jesus Charm is the perfect reminder of God's passionate love for you.
Fine silver charm
The charm is .75" x .25" (1.9cm x .6cm)
Christian symbol:  Sacred Heart of Jesus
Gift box and inspiration card included
Share
Want something as unique as you? Contact me for custom jewelry!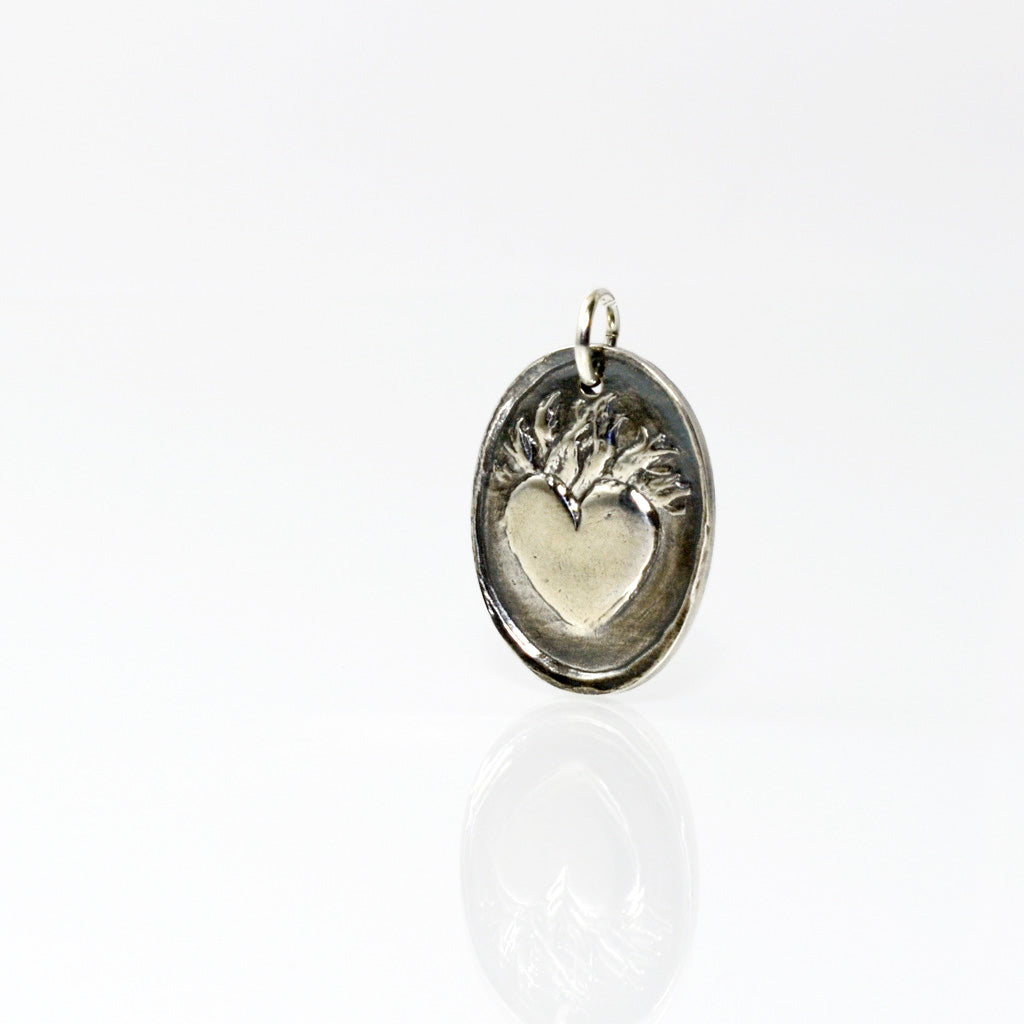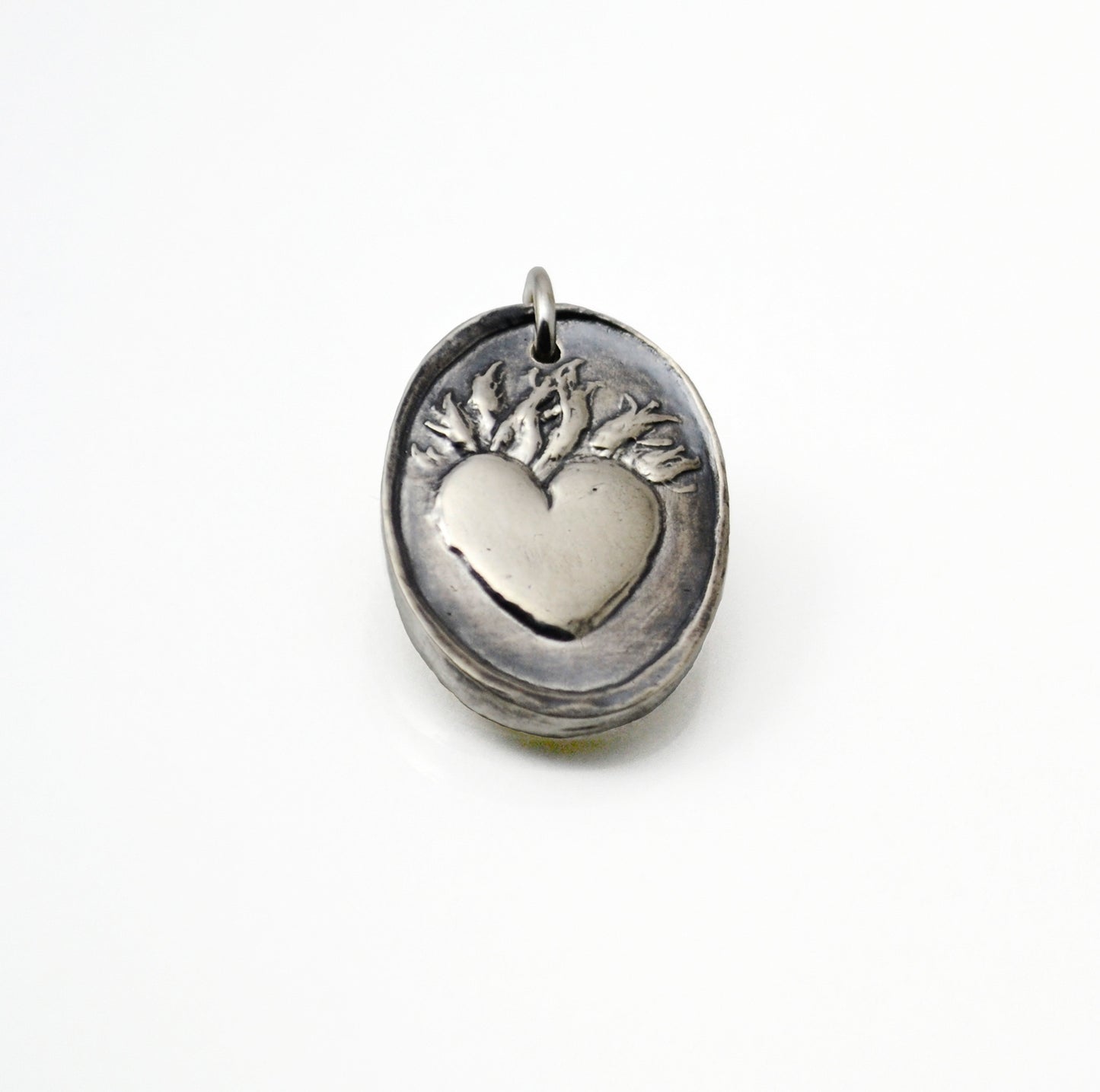 Contact
Hey Sister!
Want a custom design?  Got jewelry questions?  Use the form below to send me an email.  Include as many details as you can.
Blessings!
Tracy
P.S.  If you like chatting better, phone me at (724) 471-6150.