Ardor Sacred Heart of Jesus #1 Sterling Silver Necklace
Regular price
$315.00 USD
Regular price
Sale price
$315.00 USD
Unit price
per
The Ardor Sacred Heart of Jesus Necklace is made in sterling silver with a cherry creek jasper heart and a carved carnelian flame.  First in the series, the large flaming heart is paired with a hammered adjustable chain.  This necklace is one of a kind and is part of the Ardor Sacred Heart Series.
The Song of Solomon is a letter between a lover and his beloved. It says that 'love flashes like fire, the brightest kind of flame.' --Song of Solomon 8:6  It's a perfect gift for a bride or to help you remember, reconnect and rejoice in God's passionate love for you.
One of a kind
Sterling silver handmade flaming heart pendant
Sterling silver adjustable necklace is 20" long

Christian Symbol:  Sacred Heart
Share
Want something as unique as you? Contact me for custom jewelry!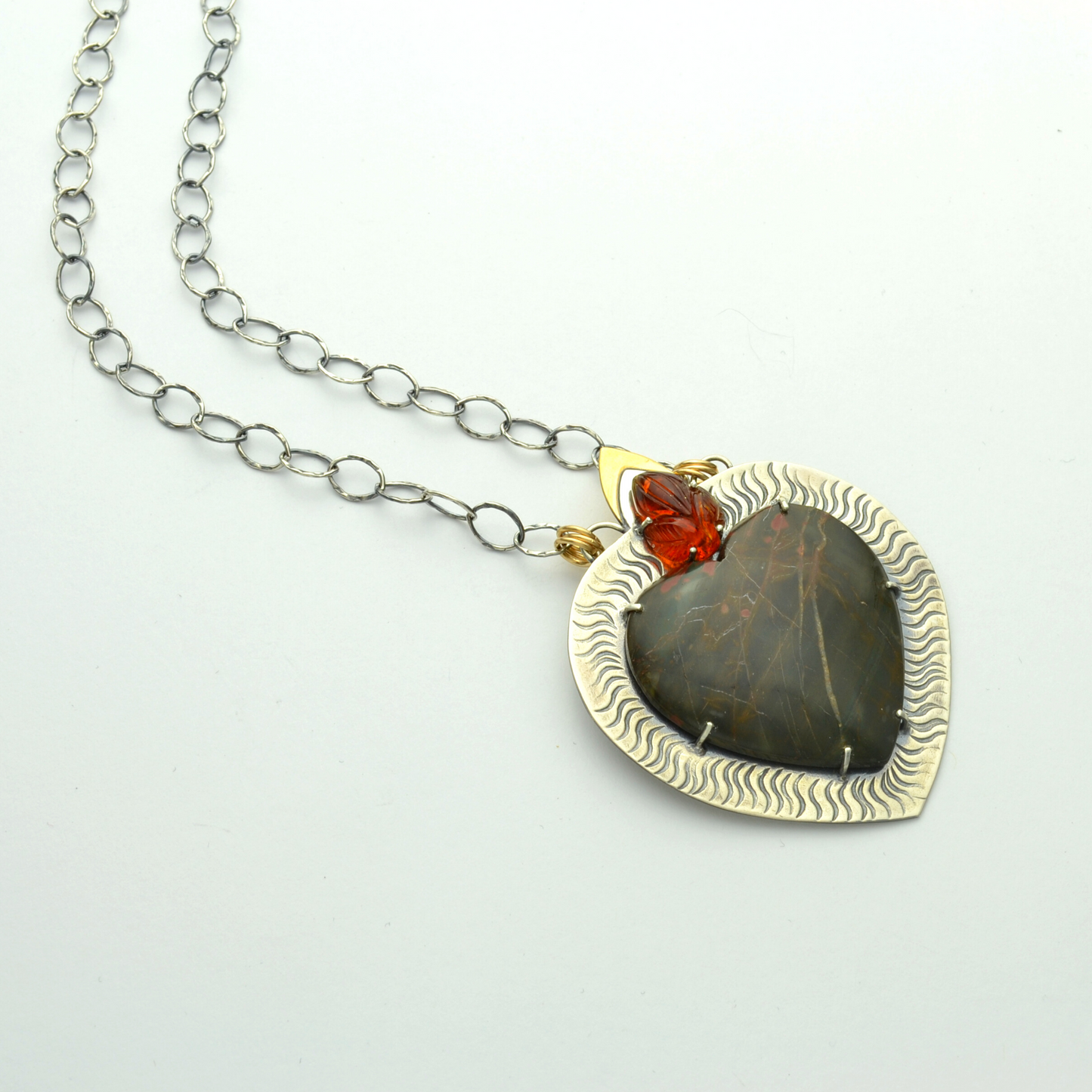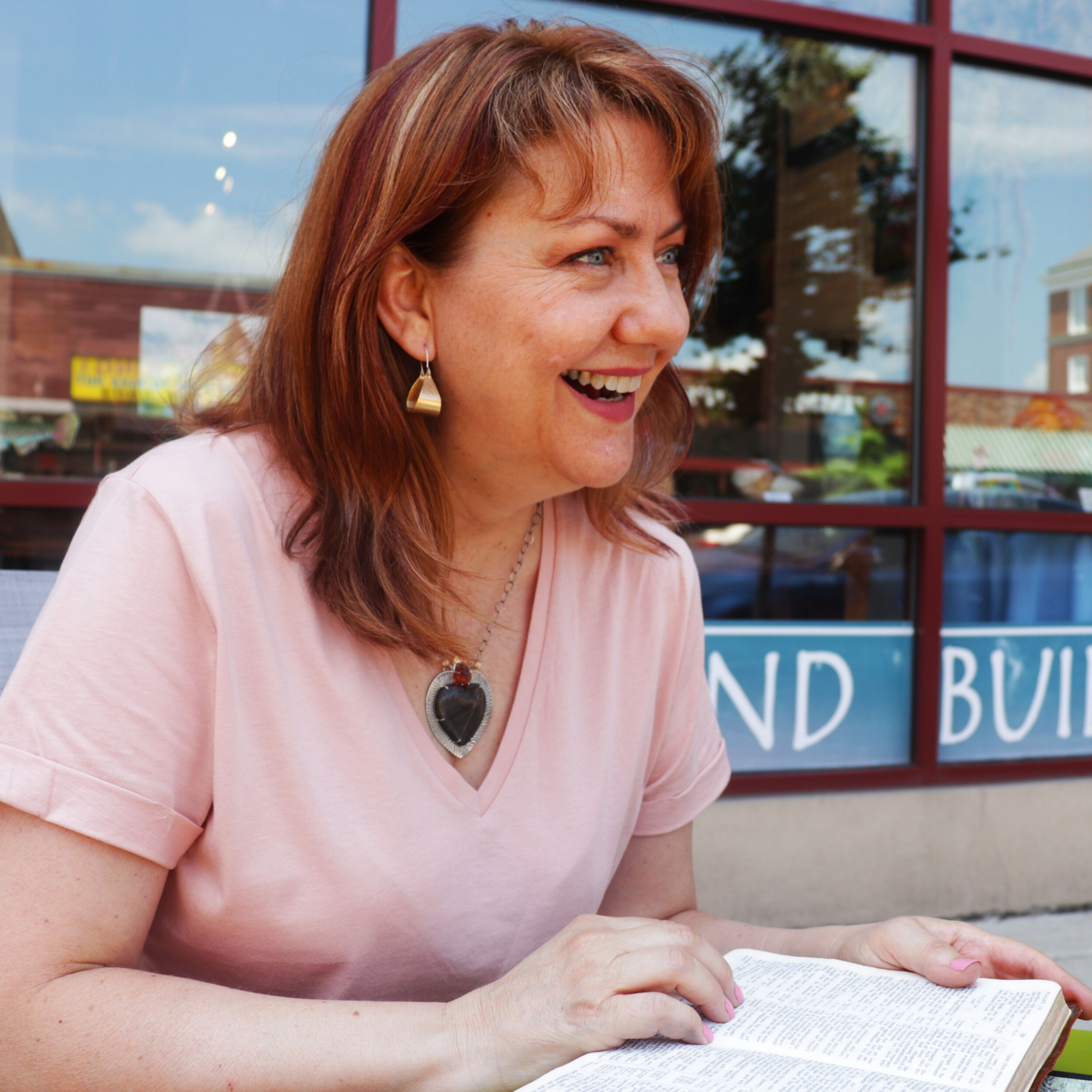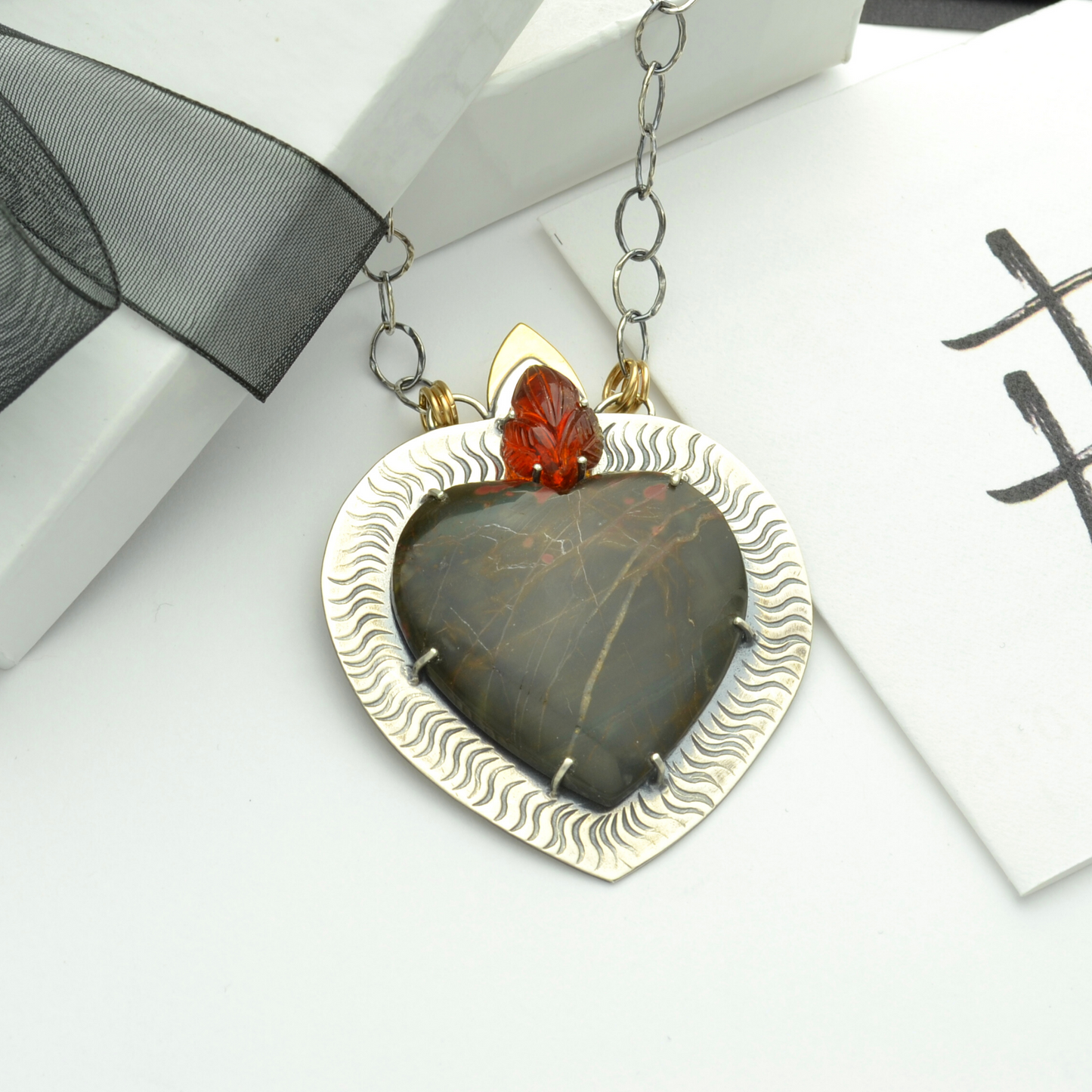 Contact
Hey Sister!
Want a custom design?  Got jewelry questions?  Use the form below to send me an email.  Include as many details as you can.
Blessings!
Tracy
P.S.  If you like chatting better, phone me at (724) 471-6150.