As the Deer Square Silver Charm
Regular price
Sale price
$45.00 USD
Unit price
per
The As the Deer
(Psalm 42:1 NLT) 
Silver Square Charm depicts a beautiful silhouette of a deer family in the forest. The charm is made in fine silver with a sterling silver jump ring. The ring is open so you can add it to a charm bracelet or slip it on your own necklace. It's Christian jewelry inspired by Psalm 42:1 and the popular As the Deer song lyrics.
The Psalmist wrote of how his soul thirsted for God, "As the deer pants for streams of water, so I long for you, O God." Psalm 42:1 This charm is a perfect reminder that our souls can always find refreshing by putting our hope in God and praising Him.  Religious jewelry that's deeply meaningful and helps you remember, reconnect and rejoice in God's love.
The charm is .7" (17mm) square
Fine Silver
Deer family in the forest
Add to your bracelet or chain with open jump ring
Share
Want something as unique as you? Contact me for custom jewelry!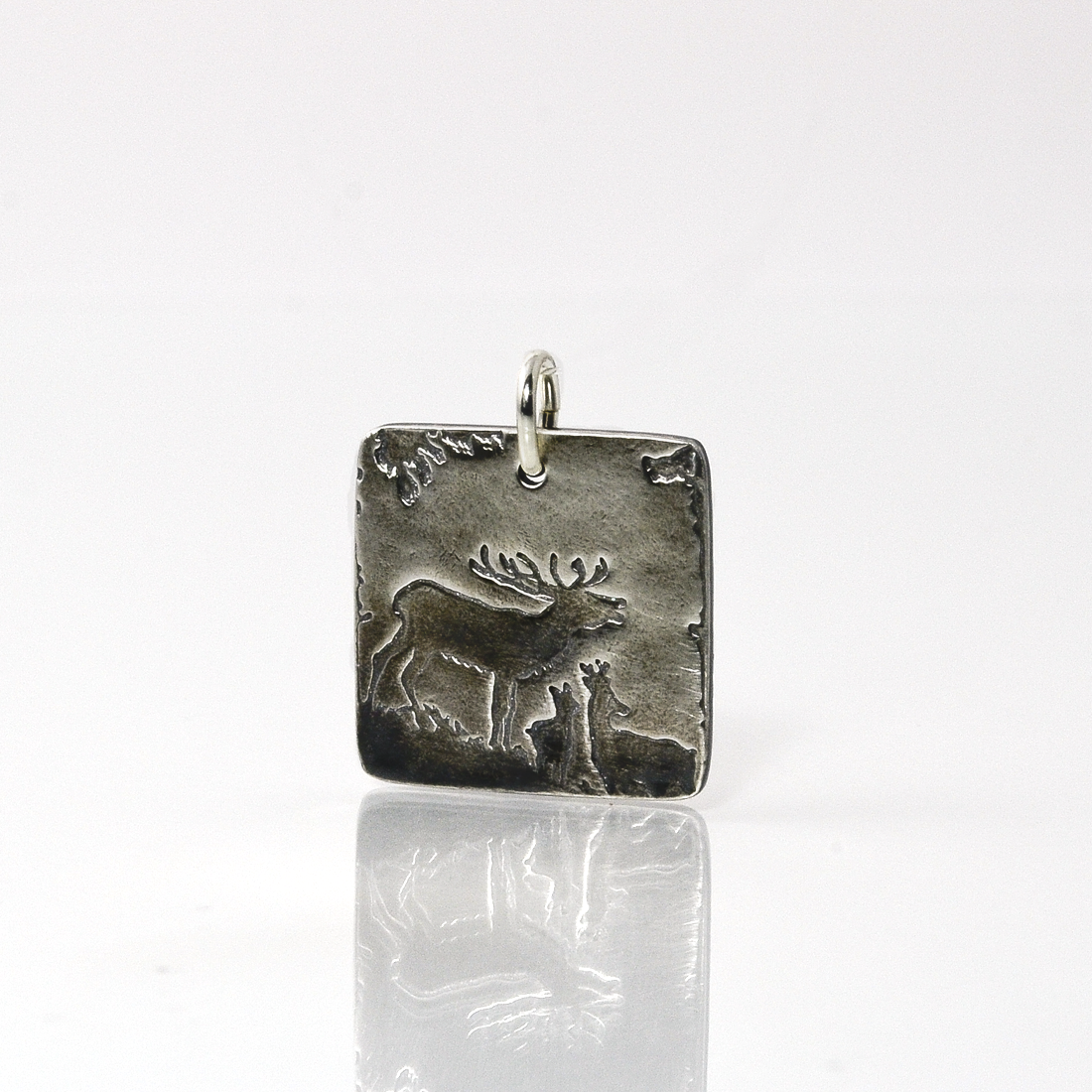 Contact
Hey Sister!
Want a custom design?  Got jewelry questions?  Use the form below to send me an email.  Include as many details as you can.
Blessings!
Tracy
P.S.  If you like chatting better, phone me at (724) 471-6150.